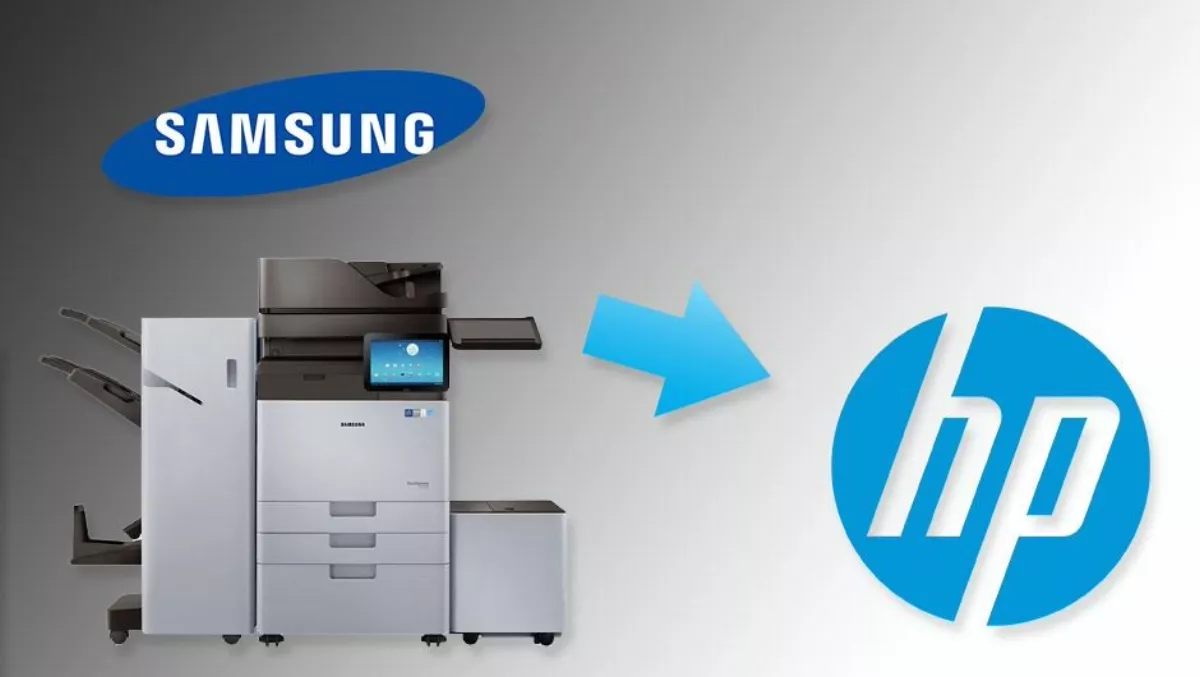 Why has HP acquired the Samsung Electronics printing business
Tue, 13th Sep 2016
FYI, this story is more than a year old
By Sean Mitchell, Publisher
Today HP announced the acquisition of Samsung Electronics' printer business.
Samsung entered the business printing market in 1982. They've had solutions from small office printers right up to large workgroup copier solutions. In particular, Samsung has built a formidable portfolio of A3 MFPs that deliver the performance of copiers with the power, simplicity, reliability and ease-of-use of printers and with as few as seven replaceable parts. It also brings a compelling intellectual property portfolio of more than 6,500 printing patents and a world-class workforce that includes nearly 1,300 researchers and engineers.
The overall printer - copier space is split into two key segments. A4 within which HP has around 40% global market share. Then the A3 - Copier segment within which HP has around 5% global market share.
HP and Samsung started working with each other 12 months ago. This was to develop new solutions to address the global A3 / copier segment, which is a $55 billion opportunity. During that time HP realised that it was a business that they wanted to own.
This turned into an acquisition, valued at $1.05 billion US dollars.
This is the largest print acquisition in HP's history and accelerates its growth opportunities in the copier segment, strengthens its leading laser printing portfolio that has been established with Canon, and paves the way for future printing innovation. It also creates new avenues for growth and greater profitability for partners as they expand managed print services as sales models shift from transactional to contractual.
HP believes that copiers are outdated, complicated machines with dozens of replaceable parts requiring inefficient service and maintenance agreements. Customers are frequently frustrated with the number of visits needed to keep copier machines functioning.
HP wants to disrupt this terrible customer experience and replace copiers with superior multifunction printer (MFP) technology. Integrating the Samsung printer business' products, including their mobile-first and cloud-first user experience, with HP's next-generation PageWide technologies will create a breakthrough portfolio of printing solutions with the industry's best device, document, and data security.
"When we became a separate company just ten months ago, it enabled us to become nimble and focus on accelerating growth and reinventing industries," said Dion Weisler, president and CEO of HP. "We are doing this with 3D printing and the disruption of the $12 trillion traditional manufacturing industry, and now we are going after the $55 billion copier space. The acquisition of Samsung's printer business allows us to deliver print innovation and create entirely new business opportunities with far better efficiency, security, and economics for customers."