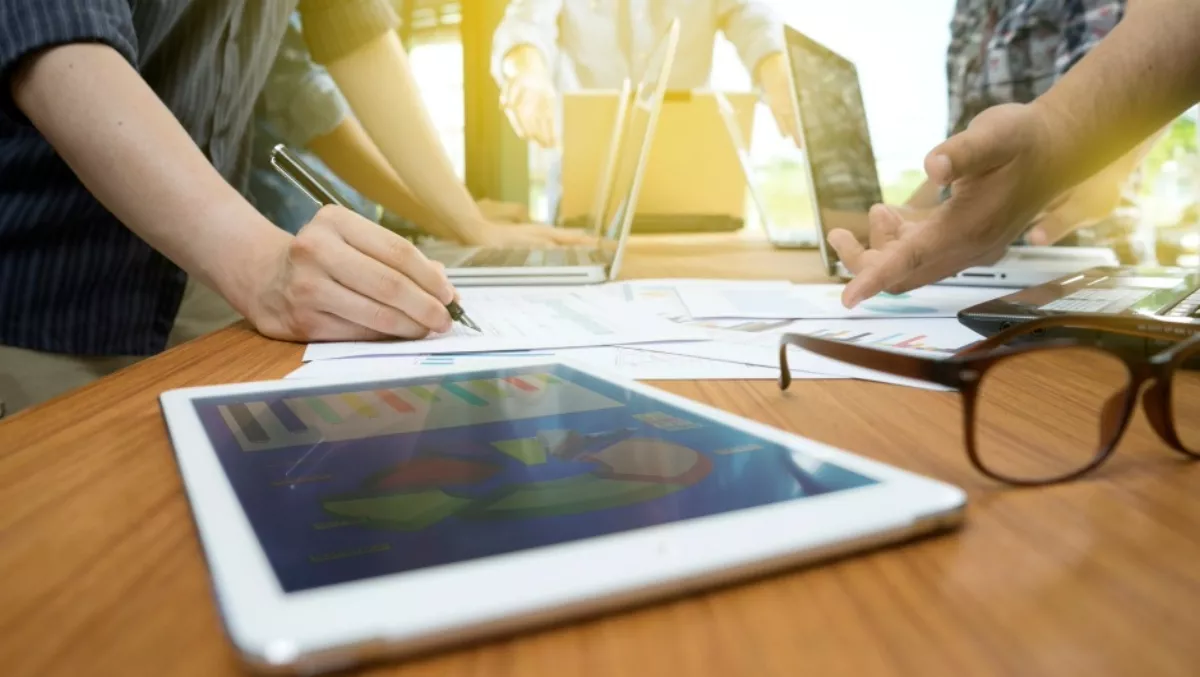 Win 10 detachables, commercial providing relief in ailing market
FYI, this story is more than a year old
Microsoft is taking the lion's share of the growing detachable market as both consumer and commercial buyers open up to Windows 10 according to new research from IDC, which says the commercial segment is also providing a bright spot in the market.
The analyst firms latest Worldwide Quarterly Personal Computing Device Tracker, shows the personal computing device market is expected to continue its steady decline, with a five-year compound annual growth rate of -1.7% forecast between 2016 and 2021.
However, while the decline continues for the overall category – with desktop PCs and data center workstations along with slate tablets seeing the biggest declines – there are areas of growth.
Notebooks – in particular convertibles and ultraslims – and detachable tablets will help bolster the personal computing device market, with detachable tablets and convertible notebooks forecast to see 15% CAGR, and ultraslims forecast to grow at 11.8% CAGR.
However, Ryan Reith, IDC Worldwide Quarterly Mobile Device Tracker program vice president, says OEMs are making a slower transition from notebook PCs to detachables than previously expected, prompting IDC to reduce its show term forecast for detachables.
"The good news for this space is that both consumers and commercial buyers are opening up to Windows 10, and we are already at a point where Windows detachables represent more than 50% of shipments in the category," Reith says.
"This should continue throughout the forecast."
IDC figures show detachable tablet shipments are expected to grow from 21.5 million in 2016 – or 4.9% of the market – to 41.9 million in 2021, when they will take out 10.5% of the overall personal computing devices market.
Notebooks and mobile workstations are forecast to grow 0.7% from 156.8 million shipments last year to 162.1 million, with market share for the category climbing from 36.0% to 40.7%.
IDC says another 'relative bright spot' in the forecast is the commercial segment, which it is forecasting to stablise in 2017 and then see growth in 2019 and beyone.
Slate tablets are forecast to see the biggest decline in shipments, dropping 6.8% from 153.4 million to 108.1 million, with their overall share of the personal computing device market dropping from 35.3% to 27.1%.
The desktop and DT and data center workstation market is expected to see a 3.5% decline in shipments, from 103.4 million shipments in 2016 to just 86.3 million in 2021, with market share dropping just over two percentage points, from 23.8% to 21.7%.
Loren Loverde, IDC Worldwide Personal Computing Device Tracker and Tracker Forecasting vice president, says the traditional PC market continues a steady transition to newer slim and convertible designs.
"Nevertheless, commercial and particularly consumer users continue to stretch the life of older PCs – constraining their spending and spreading usage across a portfolio of devices," Loverde says.
"Shipments could pick up if accelerators like economic conditions, adoption of gaming, virtual reality and Windows 10 speed up, but even in the best case, overall growth would likely remain limited," he says.
Related stories
Top stories