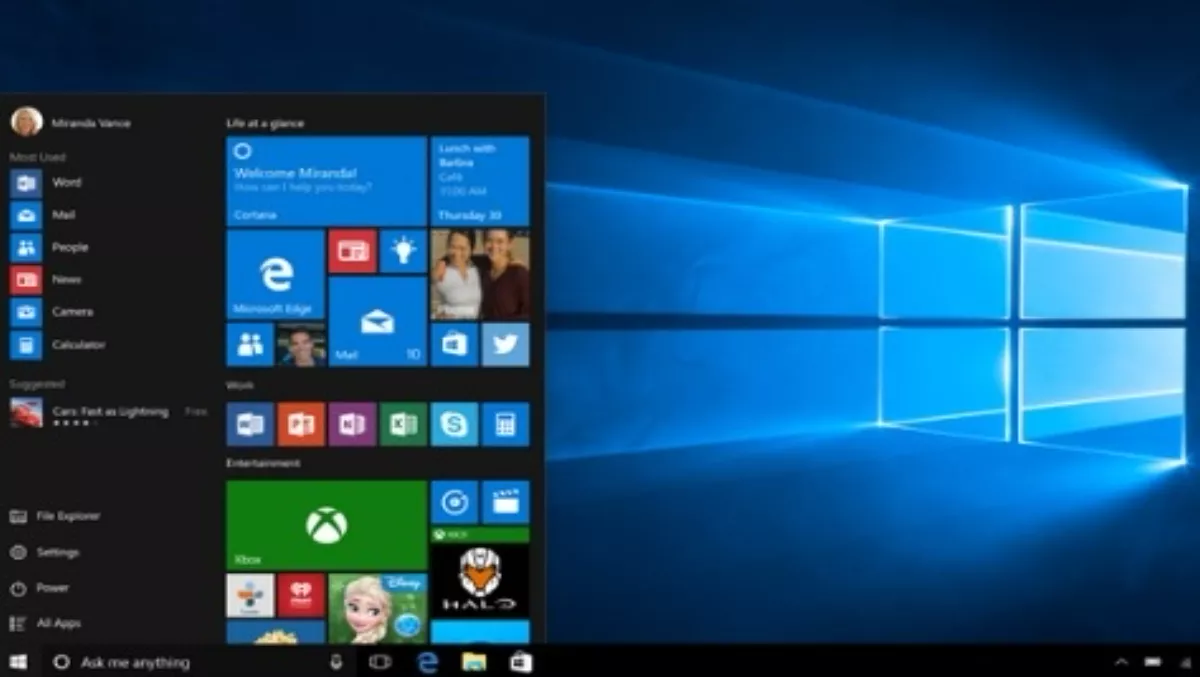 Windows 10 enterprise ready with new update
FYI, this story is more than a year old
Microsoft says its new Windows 10 update marks a point in the platform's maturity where the company 'can confidently recommend Windows 10 deployment to whole organisations'.
The update, the first major update to Windows 10, is available from today and includes the addition of two free services for businesses – Windows Update for Business and Windows Store for Business.
Terry Myerson, Microsoft executive vice president for the Windows and Devices Group, says the two services are 'designed for IT to bridge from today's complexity to the modern workplace, maintaining control and delivering reliable quality of services'.
Update for Business provides control over the deployment of updates within organisations, providing the ability to set up device groups with staggered deployments and scaling deployments with network optimisations.
Store for Business offers, as its name suggests, a way to find, acquire manage and distribute Windows Store apps and custom line of business apps to Windows 10 devices.
Myerson says the update also includes Mobile Device Management and Azure Active Directory Join to help IT managers empower people to effectively, and securely, use multiple devices to get their work done.
The company claims Windows 10 is the only platform that can manage BYOD scenarios from the device to the apps to the data on devices, safely and securely, with MDM providing enterprise mobility management to manage the entire family of Windows devices, including PCs, tablets, phones and IoT.
Azure Active Directory Join enables users to have one login and securely roam their Windows settings and data across all Windows 10 devices, and enables any machine to become 'enterprise ready' with 'a few simple clicks by anyone in the organisation'.
Security has also been strengthened, Myerson says, with the addition of Credential Guard to safeguard credentials in a hardware-based virtualised environment; and Device Guard which uses trusted boot to prevent intruders from installing malware.
Windows Hello enables enterprise grade biometric including fingerprint and facial recognition – provided companies have the appropriate additional hardware – while a free anti-malware service, Windows Defender is also included.
Myerson says enterprise data protection separating and containing corporate data from consumer data will be added soon. The service is currently in testing.
The new update also includes the ability for enterprise customers to turn off telemetry data, though Myerson says the company 'strongly recommends against this'.
Microsoft says the new update is faster, more compatible and also includes innovation for consumers such as Inking, improvements to Microsoft Edge and support for better photo viewing from Explorer.
While Microsoft's digital personal assistant, Cortana, is making its debut in Australia, a Kiwi version is as yet, not available.
Windows 10 also starts rolling out to Xbox One today, with rollout to select mobile phones coming 'soon'.
Related stories
Top stories