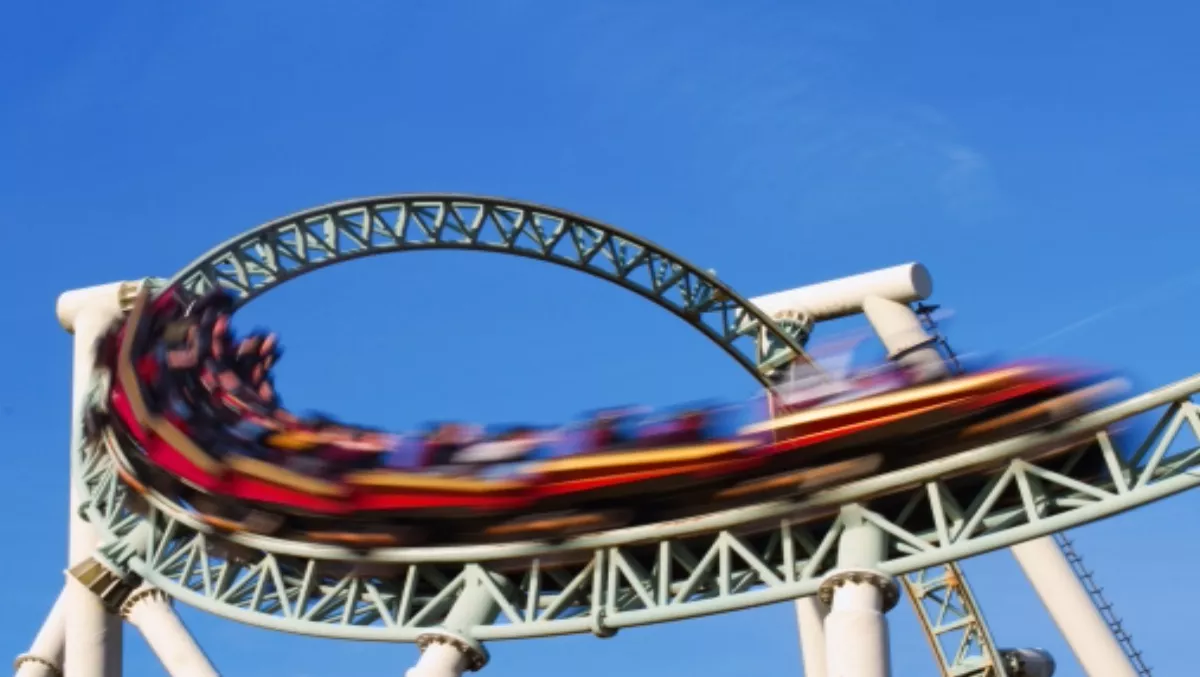 Wireless rollercoaster ride leaves Brocade in Dreamworld
FYI, this story is more than a year old
Ardent Leisure Group, owner of Australia's largest theme park Dreamworld, has selected Brocade to provide a major network upgrade program focusing on improved wireless internet access.
Centred on providing a high-performance network based on the Brocade ICX family of switches, the new network will be delivered by the company's local partner ASI Solutions.
While Dreamworld is the largest single asset in Ardent's leisure portfolio, the group has 138 assets across ANZ and the US, including health clubs, marinas and bowling centres across New Zealand.
But as a result of the acquisitions and merging of assets, the group has also come to own disparate networking systems.
Consequently, Ardent claims the aging network infrastructure was constraining the services and service levels the company could provide, severely impacting service delivery in the process.
At Dreamworld, for instance, the throughput of WiFi access points was constrained by their 100 megabit per second (Mbps) performance limits.
"Our portfolio is diverse and IT demands vary, but one thing we certainly need across all sites is much better manageability," says Steven van Rooyen, Ardent's Group Network Administrator.
"As we acquire sites – such as the gyms we bought at the end of 2012 – we generally find that they are running consumer-grade equipment.
"We're quite cost-conscious and our IT team is always busy so we were looking for a local area networking solution that would work without fuss when installed, which is where Brocade comes in.
"We've been running its Fibre Channel SAN switches for six years and never had to reboot them.
"Our inspiration to consider Brocade solutions was influenced by Gartner as we seek to work with market innovators in order to achieve the most value from our budget, and for this Brocade is right on target."
At Dreamworld, Ardent has deployed a Brocade ICX 6610 switch stack in its server room, acting as the site's network core.
Brocade ICX 6610 switches provide chassis-like capabilities in a stackable form factor, supporting Gigabit per second (Gbps) wire-speed, non-blocking performance across all ports. The switches can be stacked using four full-duplex 40 Gbps stacking ports that provide 320 Gbps of backplane stacking bandwidth with full redundancy – eliminating inter-switch bottlenecks.
For Greig Guy, Brocade's Country Manager for ANZ, Brocade's solutions are ideal for an ever-growing network such as Ardent's that also adds applications for its end users.
"The move from a disparate structure to a centrally managed network design will deliver true business and technology benefits for Ardent Leisure," Greig Guy, Country Manager, Brocade ANZ.
"In a sense this strategic upgrade will let them punch above their weight from a networking perspective."
Related stories
Top stories