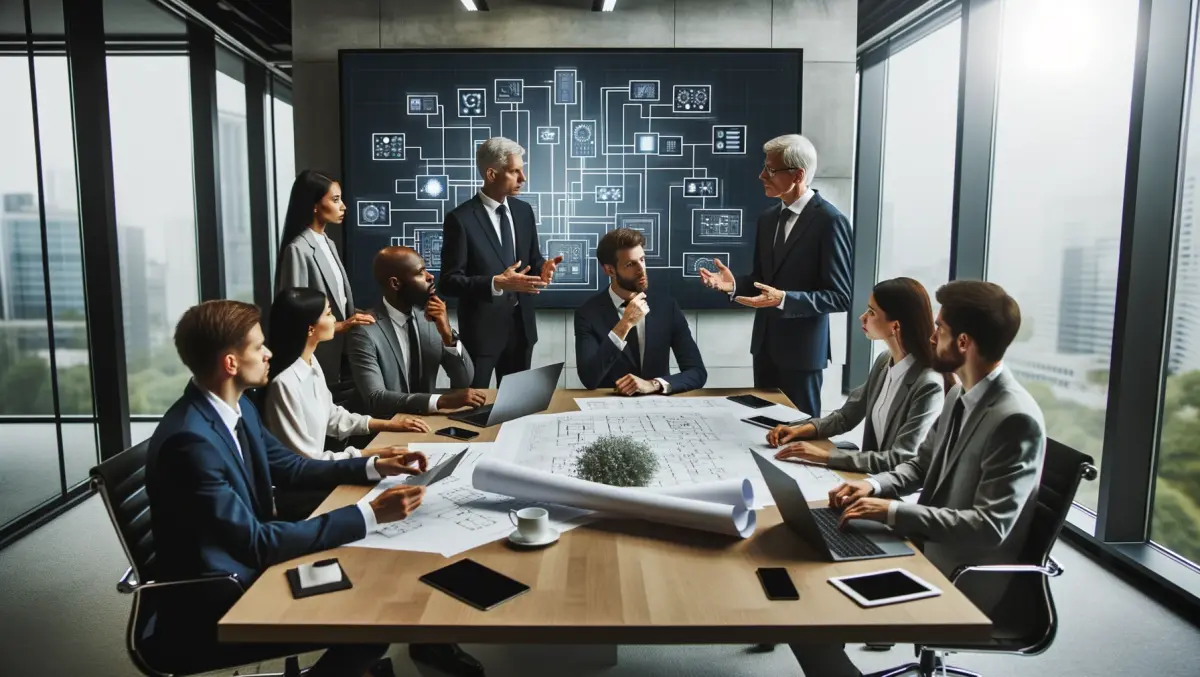 You're invited: Ingram Micro Showcase 2017 offering up Simply More
FYI, this story is more than a year old
Gary Bigwood is promising 'simply more' for resellers attending this year's Ingram Micro Showcase, as New Zealand's largest technology show hits the road again later this month.
"There will be more of everything," Bigwood – Ingram Micro New Zealand's executive managing director – says of Showcase, which will visit Auckland, Wellington and Christchurch.
"There are a lot of new vendors we have brought on board. Particularly in the last 18 months, we've been very acquisitive bringing new vendors into the fold – plus we've also entered a number of new categories like unified communications and invested a lot more in areas including ProAV and physical security," Bigwood says.
Around 80 vendors will be on hand at Showcase 2017, which offers resellers – and their end-customers – a chance to network and stay up to date with new offerings.
While there will be plenty of new vendors on show, Bigwood says even familiar faces will be offering up a slew of new products to view and play with, including the latest Microsoft Studio and Surface Hub, security offerings from HP around print and integrated privacy screens, the new iPad Pro from Apple and Intel's Optane memory.
Bigwood is strongly encouraging resellers to bring along end-user customers, saying the benefits in doing so can be huge.
"At the end of the day they're the ones actually purchasing the equipment so it's great to have them a part of it.
"They get to see first hand what is available, how the different technologies work together and how some of the vendors work together as well," Bigwood says.
He recounts conversations in past years where Showcase has prompted new conversations between resellers and end-customers around problems the reseller – and sometimes even the customer – didn't even realise the customer had.
"One of them will see something and start talking about it and before you know it they're discussing a problem the end user has had but hasn't talked about before, or maybe a problem the end user has that they didn't even realise they had until they saw a new piece of technology and realised that they've got a gap or that there's a better way to do something," Bigwood says.
"It just creates new discussions on potential opportunities. It certainly drives a lot of business for the channel in the months after."
Beyond that, Bigwood says the event offers resellers a huge opportunity to broaden their portfolio.
"It gives them an opportunity to look at what they're selling and what goes well with it – what vendors can they pull together to create a deeper solution for customers?
"It's a really good opportunity for them to expand, which obviously helps their profitability as well as the fact that the more complete the solution they can provide their customers the more value they're adding and the tighter the relationship will become with their end customers."
Bigwood says Showcase, which has been brought forward several months after last year's Wellington and Christchurch events were cancelled in the wake of the Hurunui-Kaikorua earthquake, also offers a chance for resellers to fill any gaps in their own linecard which could provide a good financial opportunity for them.
This year's event also sees a strong lineup of keynote speakers, including LinkedIn specialist Kate Nankivell, leading financial journalist and commentator Bernard Hickey, education futurist Frances Valintine and 'Nanogirl' Dr Michelle Dickinson.
Nankivell will be speaking about how resellers can better utilise LinkedIn to improve their business.
"It's great value add for the reseller partners to come along and hear from a specialist on that topic," Bigwood says.
"LinkedIn is something that we're very focused on and we're seeing some outstanding results. We're still learning as an organisation about how to get the most out of it, and I think some of our partners are probably in the same boat."
For her part, Nankivell says most people are still getting their heads around the power of LinkedIn.
"But there has been an exciting sea change of late, where people are seeing it more as the tool that it can be for their business and they are keen to learn."
She says LinkedIn offers massive opportunities for social selling and business growth and will be revealing her top tips for harnessing LinkedIn's power at her keynote.
Ingram Micro Showcase 2017 kicks off in Christchurch on Tuesday 27 June, before heading to Wellington on Monday 03 July and Auckland on Wednesday 12 July.
For more details and to register, click here.
Related stories
Top stories