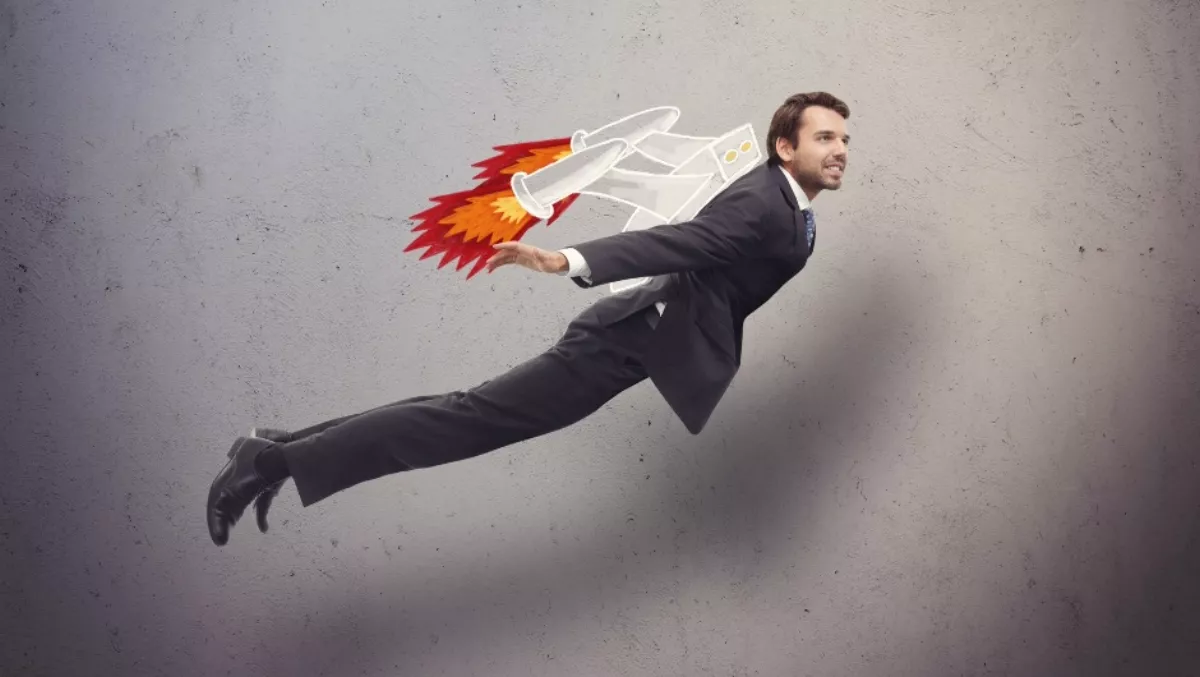 Airpoints for Business comes to Kiwi channel in exclusive Exeed deal
By Heather Wright,
Tue 28 Feb 2017
FYI, this story is more than a year old
Exeed is hoping to garner a bigger share of resellers' business and provide the channel with increased rewards after becoming the exclusive IT distribution partner for Air New Zealand's Airpoints for Business programme.
The exclusive four year deal will see Exeed's commercial resellers able to earn Airpoints for purchases from the distributor, beginning tomorrow.
Justin Tye, Exeed managing director, says the offering is a very effective tool to reward resellers for their loyalty, providing them with Airpoints Dollars which can be redeemed on rewards they really want.
While the distributor hopes the deal will help increase its reseller base, it's also looking to get more depth in trading it does with resellers.
"We want to provide them with an incentive to consider brands we're selling, over and above other brands that may compete in the same space that we don't distribute," Tye says.
"If we're dealing with a reseller who we currently have access to 20% of their business and they buy the balance through competing distributors, I'd hope we could increase that to 30% or 40% as a result of the programme."
Tye says anecdotal evidence suggest other companies who are part of the programme have 'done very well'.
"We're hoping it will do the same for us."
Tye says Airpoints for Business will apply across all of Exeed's agencies, with no exclusions apart from retail.
Depending on the agency resellers can receive up to one Airpoints Dollar for every $50 spent.
"Given that the average selling price of products we deal with is around the $2000 mark, we think it is going to accumulate points quite rapidly for a lot of partners."
Tye says the reseller channel is 'a particularly mobile business', travelling for training, roadshows, conferences and customer visits.
"We see this partnership with Airpoints for Business ticking a box for resellers."
Airpoints can be gifted to individuals within a company – potentially as an incentive – or kept by the business owner.
Tye says Exeed had been looking for a programme to make its marketing effort more efficient to customers.
"Often we're selling product in exchange for a trip or vouchers or anything from month to month across different brands.
"Being able to keep track of all that efficiently and to offer customers rewards and incentives they want and consistently get that right, is actually getting harder and harder.
"Airpoints for Business is a consistent programme that is cumulative and has proven to be a very, very strong loyalty programme that we're very proud to be a part of."
Tye says the move to Airpoints for Business doesn't signal the end of traditional incentive programmes from Exeed vendors.
"Some vendors have indicated that they'd like to continue with their own style of incentive, and we're very happy to do that."
Resellers need to be signed up to the Airpoints for Business programme and to notify Exeed of their membership number in order to begin earning Airpoints Dollars.