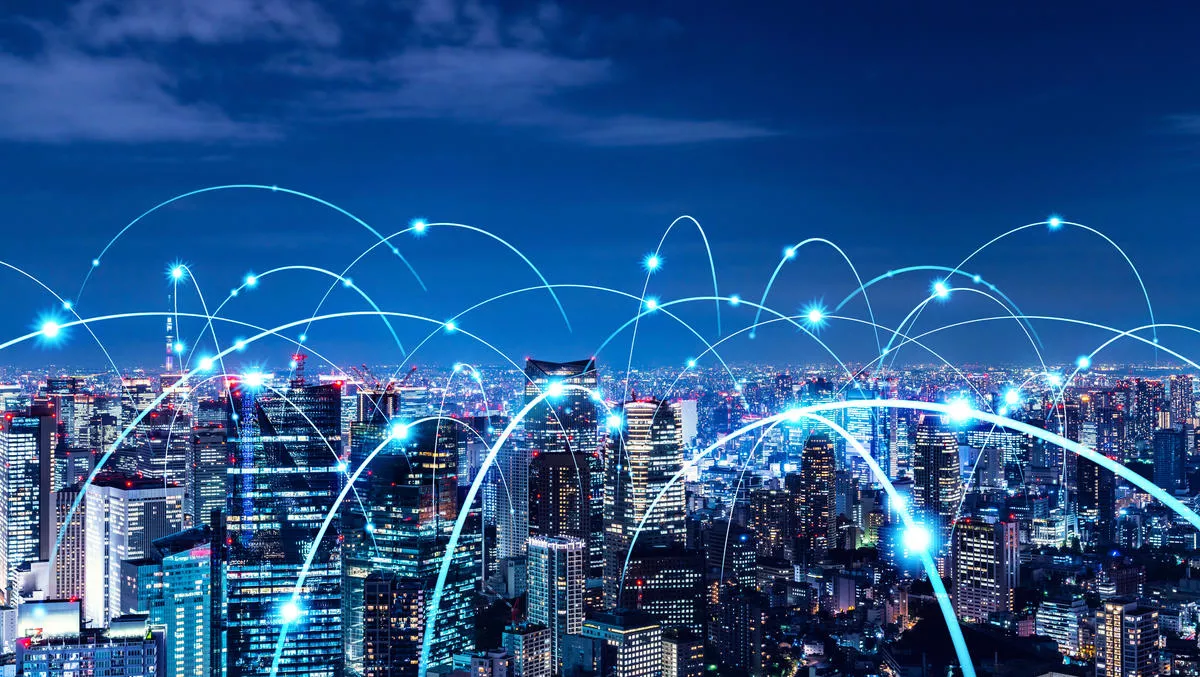 AWS announces global expansion of AWS CCI Solutions
FYI, this story is more than a year old
Amazon Web Services has announced the global availability of AWS Contact Centre Intelligence (AWS CCI) solutions, powered by AWS AI Services and made available through the AWS Partner Network.
AWS CCI solutions enable users to leverage AWS machine learning (ML) capabilities with their current contact centre provider to gain greater efficiencies and deliver increasingly tailored customer experiences —with no ML expertise required.
AWS CCI solutions use a combination of AWS AI-powered services for text-to-speech, translation, intelligent search, conversational AI, transcription, and language comprehension capabilities.
"We're delighted to announce the addition of AWS Technology Partners: Salesforce, Avaya, Talkdesk, 88, Clarabridge, Clevy, XappAI, and Voiceworx," AWS says in a statement.
"We are also adding new AWS Consulting Partners: Inawisdom, Cation Consulting, HCL Technologies, Wipro, First Derivatives, Servion, and Lucy in the Cloud/Micropole for customers who require a custom solution or seek additional assistance with AWS CCI," it says.
"These new partners provide customers across the globe more opportunities to benefit from AWS ML-powered contact centre intelligence solutions to enhance self-service, analyse calls in real time to assist agents, and learn from all contact centre interactions with post-call analytics."
Around the world, the volume of interactions in contact centres continues to increase.
According to AWS, companies see multiple opportunities to leverage AI technology to improve the customer experience. This can include 24/7 self-serve virtual agents that can provide timely and accurate answers to customer queries, call analytics and agent assist to improve agent productivity, or call analytics to generate further improvements in their operations.
However, piecing together the various technologies to build an ML-driven intelligent contact centre unique to the goals and needs of each business can be a significant undertaking.
"You want the benefits that intelligent contact centre technologies bring, but the resources, time and cost to implement are often too high to overcome. AWS CCI provides a simple and fast route to deploy AWS ML solutions no matter which contact centre provider you use," it says.
New AWS CCI language support and partner additions
In addition to new partners, AWS CCI continues to expand its global capabilities with new language expansions. AWS CCI has 3 pre-configured solutions available through participating APN partners, focused on the contact centre workflow: Self-Service, Live Call Analytics and Agent Assist, and Post-Call Analytics.
The Self-Service solution uses ML-driven chatbots and Interactive Voice Response (IVR) to address and deflect the most common tasks and queries so that the contact centre workforce can focus on resolving interactions that need a human touch.
The Self-Service solution utilises the conversational interface of Amazon Lex and the text to speech voices of Amazon Polly to create a dynamic virtual agent in multiple languages such as French, German, Italian, and Spanish. Adding Amazon Kendra can boost the ability of these virtual agents to answer questions by finding the best answers from internal knowledge bases.
The Live Call Analytics - Agent Assist and Post-Call Analytics solutions use Amazon Transcribe to perform real-time or post-call speech transcription with Amazon Comprehend to automatically analyse the interaction, detect call sentiment, and identify key words and phrases in the conversation using natural language processing (NLP) to increase agent productivity.
These key words can then be utilised by the intelligent search capabilities of Amazon Kendra to help agents find timely and relevant information to resolve live call issues more quickly. Transcribing live calls is now available in German, Italian, Japanese, Korean, and Portuguese languages. Amazon Translate can also be used to translate calls into an agent's preferred language and supports a total of 71 languages and variants.
"At Amazon, we want to meet the customer wherever they are in their contact centre journey. With AWS CCI, we wanted to make it easy for customers who use different contact center providers to add AI and achieve new levels of operational efficiency," says Vasi Philomin, GM of AWS Language Services, AI.
"Having a global partner network is critical to enabling our customers to realise the benefits of cloud-based machine learning services and removing the need to hire specialised developers to build and maintain these systems."\