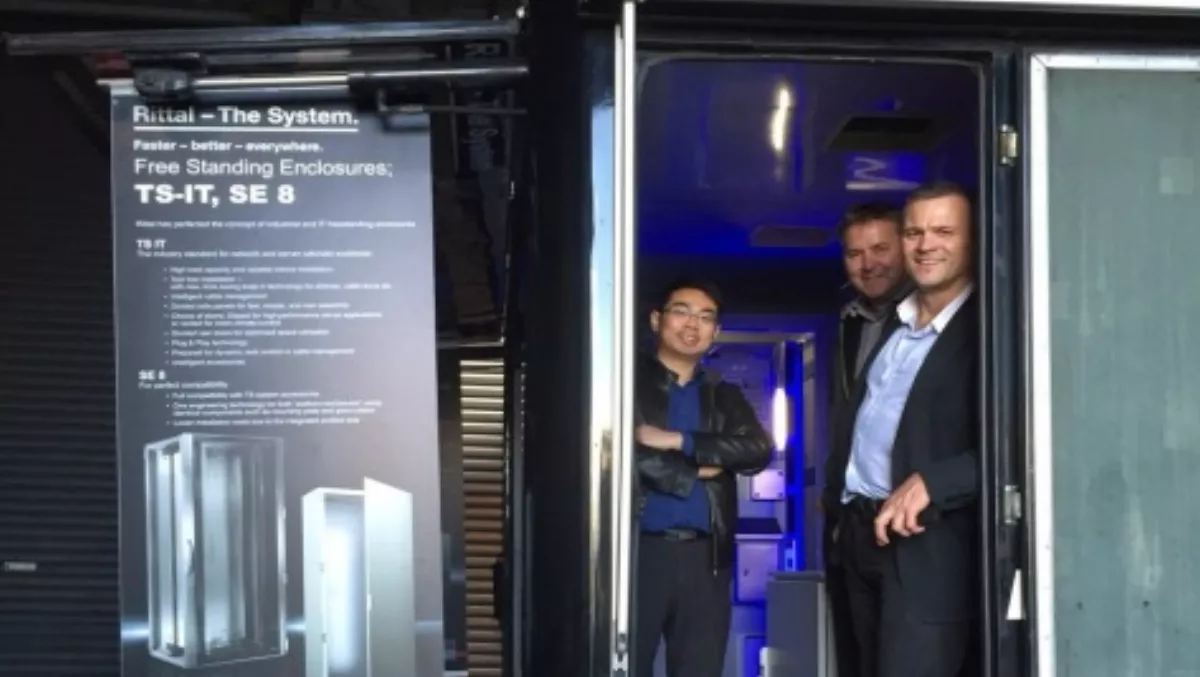 'Data centre in a box' comes to Connector Systems
FYI, this story is more than a year old
Connector Systems has inked a deal with Germany's Rittal in a deal which will provide resellers new offerings, quicker access to Rittal stock – and the potential to quickly set themselves up as mini data centers.
Rittal is the world's largest systems provider for enclosures, power distribution, climate control, IT infrastructure and software and services for the industrial space, with Connector Systems distributing the entire Rittal range.
Rittal has been in New Zealand for some time, and has a local team in place, but has previously had a direct relationship with the channel.
Mark Dasent, Connector Systems ANZ country manager, says most major data centers are 'more than likely' already using some Rittal kit.
He says the distribution deal will provide Connector Systems resellers and others with new products and solutions.
"One of the products they have got is a data center in a rack, basically.
"As the whole cloud thing is happening and everyone is building infrastructure to sell things 'as a service', Rittal has this data center in a box, that you can deploy anywhere."
Dasent says that means that any resellers can effectively set up their own mini data center.
"We see that as being a good new opportunity for a lot of resellers. Instead of having to go into other data centers they can set themselves up."
Dasent says while Rittal will continue to deal direct with many of the larger, named accounts, Connector, and its resellers, will be handle the much greater list of smaller customers.
"We'll be helping Rittal out to expand their product set for new customers, and do a good job of the distribution part for their existing channel.
"At the moment they only warehouse in Wellington, so to get racks or cabinets to Auckland, or anywhere up north takes time.
"We will be holding stock here in Auckland."
Rittal will be providing local sales and pre-sales technical support for Connector Systems and its resellers.
Dasent says the industrial sector is a growing segment for Connector Systems and the addition of Rittal will accelerate that growth for the distributor and its partners.
"We anticipate great interest in the Rittal portfolio, from small cases and compact enclosures, through to entire enclosure systems," Dasent says.
"What we have learned is one size does not fit all when it comes to enclosures," he adds. "This is where Rittal offers the greatest benefit; through its modular system architecture, ensuring solutiosn can be tailored to precise singular needs and requirements."
Chris Thorpe, Rittal New Zealand sales manager, says Connect Systems brings their knowledge and experience in the market to the deal, along with the Auckland warehousing.
The distribution deal will formally launch 01 August. To introduce Rittal to the New Zealand market, Connector Systems will be showcasing Rittal products from the Rittal truck a 'show on the road' used to showcase their offerings.
Related stories
Top stories