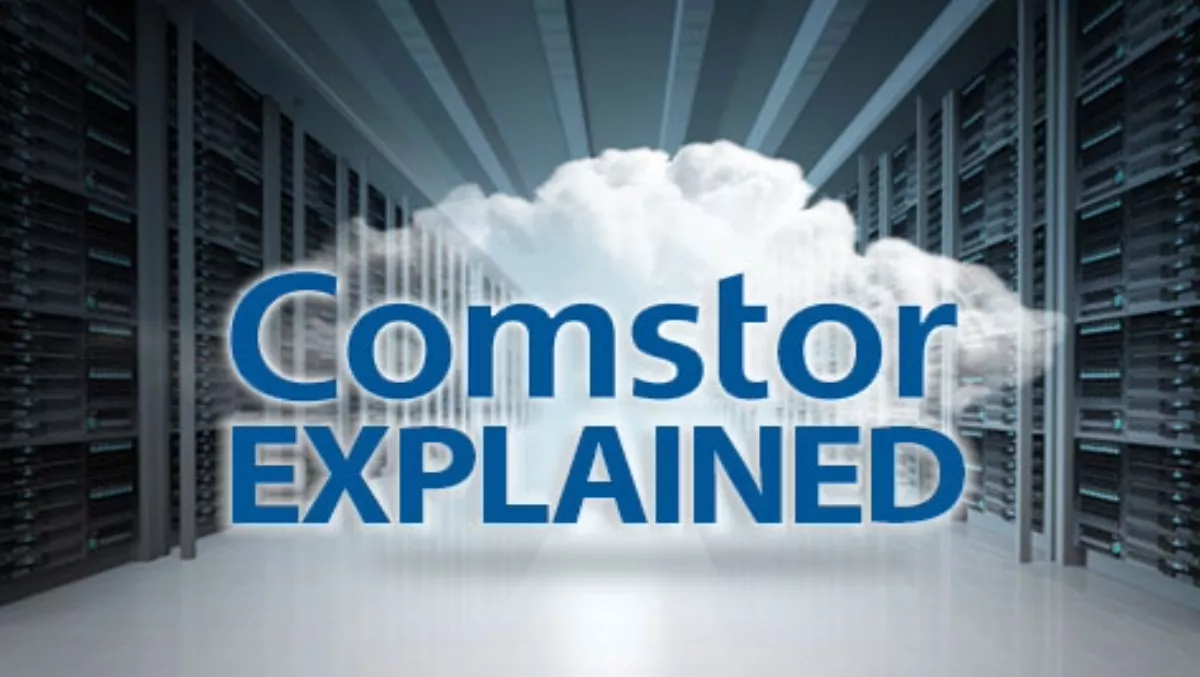 EXCLUSIVE: The story behind Westcon's Comstor Cisco launch
FYI, this story is more than a year old
On 27 July Westcon NZ launched a standalone business unit called Comstor.
You can read the original announcement here.
The Comstor brand is a business unit of Westcon Group globally and was launched late last month in New Zealand in line with Cisco opening up the full product portfolio and is dedicated to distributing Cisco products.in New Zealand. Given Comstor is not a separate legal entity; it leverages the local infrastructure of Westcon Group. Channel partners will continue to receive invoices from Westcon Group.
Cisco has four key architecture strategies: its traditionally recognised Enterprise Networks, Collaboration including its telephony range, Data Center including its UCS server business and lastly its Security products.
Since their launch four years ago, Westcon in New Zealand has been distributing Cisco's data center products. At launch the products had little traction and competed with heavyweight and traditional ally HP. It would've been a tough product to launch but that hard work by Westcon has paid off.
To Westcon's credit they have put a lot of technical and business development focus into these Data Center products over three years and gained significant local traction especially in the rapidly growing service provider market which is natural fit for Cisco.
The local Comstor creation and its appointment to sell the other three pillars of Cisco's architectures is the result of Comstor being the second largest global distributor for Cisco, the largest specialty distributor for Cisco and off the back of the work done by Westcon in New Zealand around the development of the data center products.
In the two weeks since launch, Comstor has hit the ground running.
Debbie Proffit, Westcon NZ's national vendor manager has established the brand, moved existing team members and invested in a number of new resources with the addition of senior product management and business development expertise. Nicola Daulton, has been hired to head up vendor operations for Comstor while Andrew Little, was hired to drive business development for the enormous product range and Chris Kidd has joined to evangelise the security products. These new hires are joining shortly and expand the already strong team in place right now.
Westcon's strategy is not to shift market share from other Cisco distributors, it is about increasing the overall market. This will come from focus on the four architectural pillars with specific initiatives targeted at growth using aa number of unique Comstor programs and methodologies that will help channel partners create new opportunities and grow in new markets. This Comstor move and the appointment of Chris Kidd who has a special understanding of the channels security business seems to fit a wider focus for Cisco globally to ramp up investment in the security product range.
"We're very excited about the opportunity to extend our Cisco relationship with Westcon and this includes leveraging their EDGE framework locally, combined with the obvious strengths of our global distribution partnership under the Comstor brand. The decision was not taken lightly to broaden the Distribution mix in NZ and has been underpinned by considerable analysis and planning to ensure the focus was on growing new areas of our market, rather than a shifting of share. There are some obvious synergies in the complimentary vendors we share and this creates potential opportunities for joint marketing. This, alongside some high growth areas of our architectures will be the main thrust of our collective attention and potentially include the existing work and momentum in our Data Center technologies, plus Mobility and Security as markets with large addressable markets and growth prospects." says Kris Boyd, Cisco NZ, Regional Manager, Commercial & Channel
For Cisco it's a win around dedicated resource and focus on growing its security product revenues. The move will not impact the vendors outside Cisco that Westcon distributes due to the establishment of Comstor as a separate division. Just eight weeks after the green light from Cisco and only two weeks after the launch, Comstor is one of New Zealand's largest distributors and arguably the country's most focused.
Check out the new Comstor hires on LinkedIn:
Nicola Daulton - Vendor Business Manager
Andrew Little - Business Development Manager
Related stories
Top stories