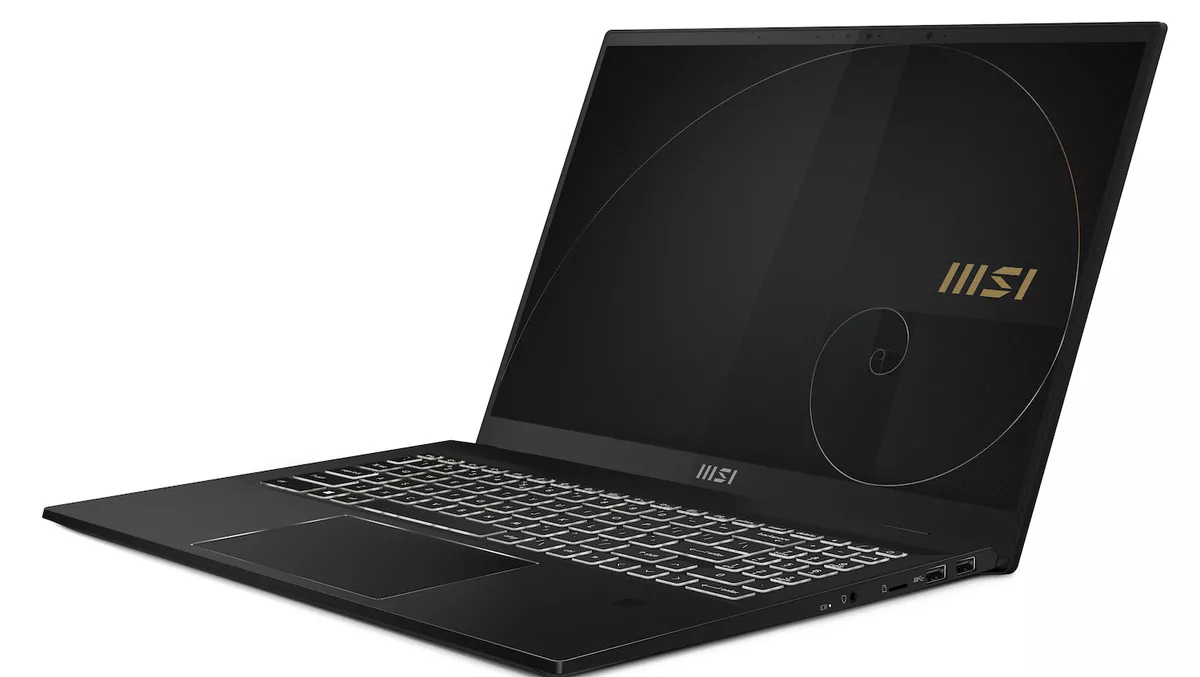 Ingram Micro NZ bolsters MSI product range with new offerings
Ingram Micro NZ has bolstered its MSI product range with new exclusive offerings.
The company says the addition of MSI's range of commercial workstations and business notebooks will help extend Ingram's business product line and provide better solutions for the market.
The inclusion of MSI Mobile Workstation and Business & Productivity laptops rounds out the MSI product portfolio.
Available in three series, the WS, WF and WE MSI Mobile Workstation laptops cover entry-level to high-end requirements for a wide range of work situations.
They come with a choice of 15.6 or 17-inch screen sizes and the option of standard or 4K definition.
Built around 11th generation Intel Core processors, either Core i9 or Xeon, the devices offer a full range of connectivity ports, including USB-C 3.2, Thunderbolt 4, HDMI and RJ45. This allows for Ethernet connectivity that is often favoured by those working with compute-intensive applications. The Mobile Workstations also include WiFi 6E for enhanced wireless connectivity.
"The work from home revolution means more people need computing which comes with them," says Ingram Micro team lead PC/AV Jasmine Guo.
"The work from home revolution means more people need computing which comes with them. MSI Workstation laptops are ideal for those working with large files and resource-intensive software packages, offering the power of latest-generation Intel processors combined with Nvidia graphics."
All workstations are ISV certified, with official recognition from major software vendors in engineering, 3D modelling and design, including Adobe, AutoDesk, Dassault, Enscape and more.
The MSI Business & Productivity laptop range is available in the Summit, Prestige and Modern series, with 13.4, 14 and 15.6 inch screens.
The Summit series includes 4K options for 14 and 15.6 sizes; based on Intel 11th and 12th generation Core processors. The laptops offer a Flip Evo design, allowing 360-degree screen rotation.
"With the addition of the notebook portfolio, I have absolutely no doubt this will be an exciting time for our two great companies and I can't wait to watch Jasmine and her team deliver an exceptional MSI experience to the New Zealand channel," says Ingram Micro NZ GM of the commercial and consumer division Leon De Suza.
MSI NB regional manager Steven Yang says the move into mobile workstations and business-oriented laptops is relatively new for the vendor, and he is excited to offer new products to Kiwi consumers.
"We're pleased to extend our business product line with Ingram Micro New Zealand as our laptop workstation distributor with a focus on B2B and Commercial channels," he says.
"We look forward to providing One MSI Solution to our partners and end user customers, while creating an ecosystem offering support as good as the hardware itself and taking our partners to move to the next level."
MSI A/NZ Country Manager Jerry Lu recognises the advantages of bringing the vendor's products to market with Ingram Micro.
"MSI has worked with Ingram Micro globally and achieved great success. This extends to the relationship in New Zealand, where the distributor is a dedicated partner with outstanding leadership and local teamwork."
He says Ingram Micro NZ has supported MSI ANZ in growing its components and system business to new heights.
"We're pleased to extend our business product line with Ingram Micro New Zealand as our laptop workstation distributor with a focus on B2B and Commercial channels. We look forward to providing "One MSI Solution" to our partners and end user customers, while creating an ecosystem offering support as good as the hardware itself and taking our partners to move to the next level."
Related stories
Top stories