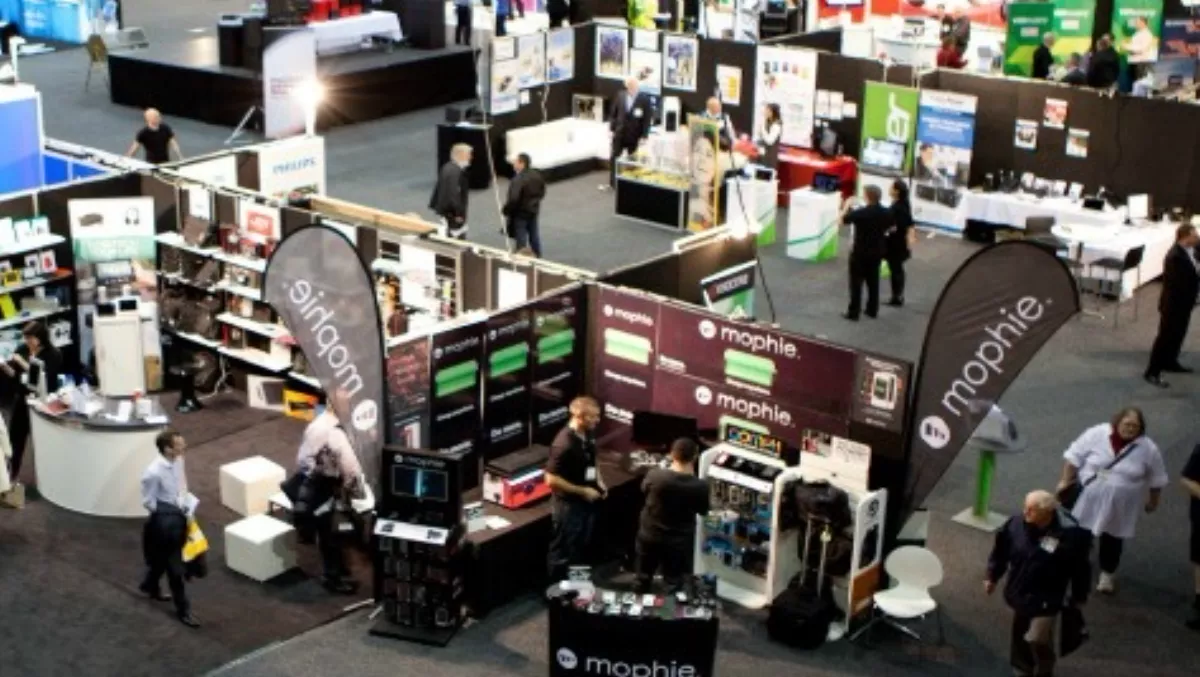 Ingram Micro offers up more reseller opportunities at Showcase
FYI, this story is more than a year old
With a range of new vendors on-board, and its own cloud offering, Ingram Micro New Zealand is better placed than ever to help resellers broaden their reach into new markets – with this month's Ingram Micro Showcase the perfect opportunity to learn about those opportunities.
Gary Bigwood, Ingram Micro managing director, says as the company's range continues to expand, it is in a stronger than ever position to be a genuine value-added distributor, which in turn allows resellers to provide broader offerings to their own customers.
"Showcase is an ideal opportunity to see what's on offer and how you can package it up for your own clients," says Bigwood.
More than 50 vendors will be showcasing their offerings at this year's event including one of the newest additions to Ingram Micro New Zealand's vendor portfolio: EMC.
The distributor signed an exclusive New Zealand distribution agreement with EMC recently and Bigwood says, "We are very excited to add EMC to our range, particularly given the success Ingram Micro Australia has seen with the brand."
Bigwood says EMC offers plenty of opportunities for Ingram Micro – and its resellers.
"Whether it's cloud computing, big data, trusted infrastructure or storage, EMC has class leading products across all these sectors and more," says Bigwood.
EMC chief technology officer Arron Patterson will be among the speakers at Showcase.
"It's an ideal time for resellers to get strategic insight into how they can best maximise sales of EMC to their own customer base, plus future trends and developments," notes Bigwood.
Another recent portfolio addition for Ingram Micro New Zealand is video surveillance vendor Hikvision, global leaders in video surveillance and security solutions.
It's a market that's rapidly evolving as solutions move from analogue equipment to IP-based solutions, and consequently a market that offers plenty of opportunity for Kiwi resellers.
"Distribution of products such as those from Hikvision means resellers can now start to offer cost-effective, physical security-related add-ons that integrate into a customer's network. It is a rapidly growing segment and has a significant storage opportunity attached," says Bigwood.
"Again, it's about resellers being able to broaden their reach into new markets and provide a wider range of services," he adds.
And it's not just new vendors offering new opportunities for resellers – you can be sure to gather plenty of information about Ingram Micro's launch into one of the current hottest areas: cloud.
Last month the distributor launched its New Zealand cloud marketplace, enabling resellers to directly purchase, provision, price and invoice unique Microsoft Office bundles from a single dashboard.
The marketplace also includes an integrated suite of migration services from SkyKick and delivers consolidated billing, providing partners with an easier way to manage subscription costs.
The marketplace is backed by a suite of cloud services and programmes designed to help channel partners, including services to assist partners with data migration and on-boarding of customers, and a fee-based service desk which partners can bundle and resell.
"With new vendors like EMC, Hikvision and Blannco in place, plus the recent launch of Ingram Micro's Cloud Services, it is now a better time than ever to attend Showcase and gain insight into these new opportunities. This is New Zealand's largest technology roadshow, and offers resellers tremendous access to our vendor partners and the opportunity to discover new ways to expand their business in the months and years ahead," says Bigwood.
"Ingram Micro can genuinely provide the reseller community with the widest range of products and services. We are delighted to be able to offer our resellers a broader and better integrated set of products and services than ever before."
"We also strongly encourage our resellers to bring their key customers with them. More and more resellers are embracing this opportunity as each year goes by, and we are pleased to be able to offer this service as a way for our resellers to offer up some additional value to their most important customers."
"Each year there are a growing number of deals that our customers have won simply because they brought a group of their customers to the show and they saw something different that sparked a conversation that led to a business problem being solved or an opportunity being maximized. If we can help our resellers to sell more, and for end users to get valuable solutions that improve their businesses, then we all win. Don't miss out on the opportunity," says Bigwood.
Ingram Micro Showcase kicks off in Auckland on Tuesday 18 August, from 9.00am-4.30pm at ASB Showgrounds, Greenlane.
From there it moves to Wellington on Friday 21 August, from 9.00am-4.00pm at TSB Arena, Queens Wharf, before heading to Christchurch on Monday 24 August, from 9.00am-4.00pm at Horncastle Arena, Addington.
Resellers are being urged to pre-register for the events, with more than 2000 resellers expected to attend. Pre-registration also puts you in the draw to win an Intel ComputeStick, in addition to prize draws throughout the day.
Register here.
Related stories
Top stories