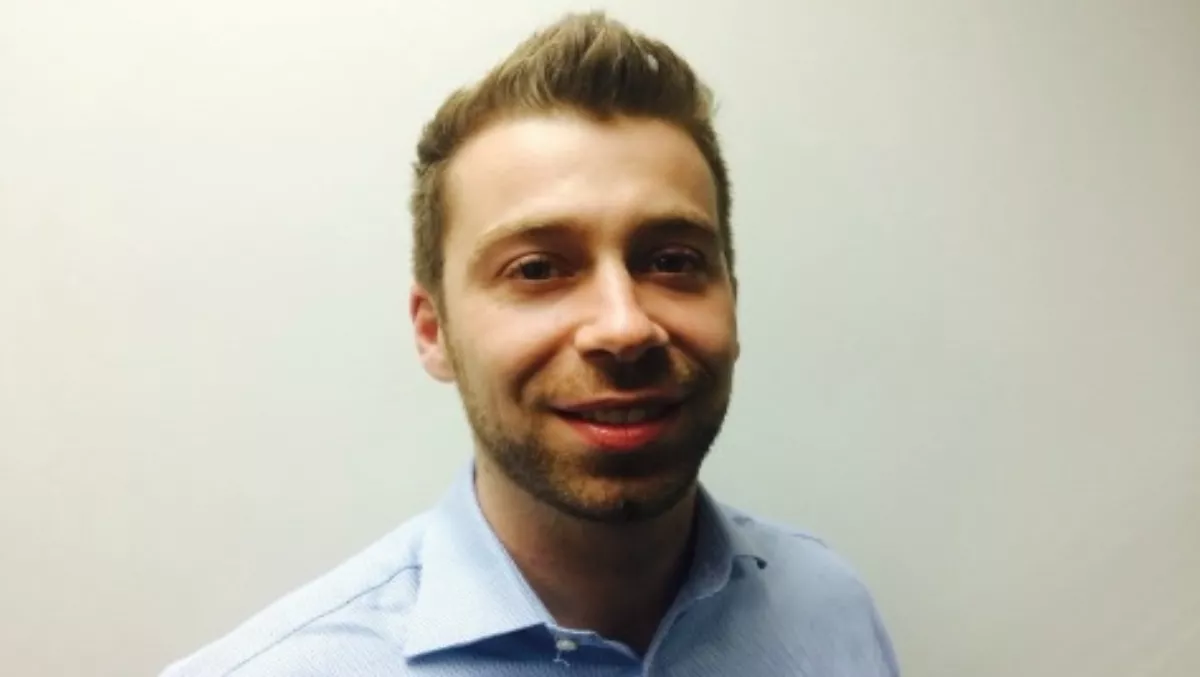 KeepItSafe targets trans-Tasman reseller base
By Shannon Williams,
Fri 8 May 2015
FYI, this story is more than a year old
From small beginnings, KeepItSafe has grown into a global company, with 250 partners in New Zealand alone. Jonathan Crowe, managing director for KeepItSafe Americas and ANZ, says the company has no plans on slowing down, with an expansion into the Australian market its next step.
KeepItSafe began in Ireland in 2006, and by late 2008 the company was the largest back up company in Ireland with more than 200 partners. After expanding into the UK, the company was sold to j2 Global in 2010, and with that global brand behind them, the business was able to expand rapidly across North America, Europe and Australasia, and is now active in ten regions around the globe.
"This is a capital and resource intensive business. With that you need premium infrastructure, and j2 have those resources," Crowe says.
After studying computer science in Dublin, Crowe and a friend decided they wanted to start a business and figured that backup was the way to go. "Back up was a big issue for many companies," he explains. "A lot of companies were using manual methods; manually changing hard drives day in and day out, so we figured there had to be an easier way."
After finding a vendor who was aligned with small businesses, the pair began to develop its solution. "It was a slow start," Crowe says. "We knocked on doors, approached small businesses. We signed up just three or four customers in our first three months."
After finding customers preferred to deal with IT resellers and service providers, things really started to take off. "Small businesses don't have onsite IT people, they use IT service companies, MSPs; so they were the perfect people to sell our solution," says Crowe. "So we partnered with a lot of service providers and they liked our solution."
Crowe says Keep It Safe has a number of plans for the coming year.
"We launched in New Zealand a little over two years ago with the acquisition of Nexus Data in Christchurch. Part of our strategy globally is to acquire businesses that are similar to what we do, and because the online back up market is very distributed, there are a lot of small regional players," he explains. "And part of our strategy is to acquire those businesses and then progress on from there and build up our brand."
With around 250 partners in New Zealand, Crowe says the company is very reseller focused. They work closely with current resellers to educate them on KeepItSafe solutions and it's a 'strong push' for the company to add additional resellers to their ecosystem.
"New partners are important to us, but we do have a substantial existing partner base, and we want to work with them to help them be successful," Crowe says.
Locally, KeepItSafe has doubled its team in New Zealand and expanded the infrastructure in its data centres. Crowe says they are seeing a lot of demand for disaster recovery solutions, and because there is a lot of resource and infrastructure involved when providing those solutions, the company has to expand aggressively on the infrastructure front here in New Zealand.
Across the Tasman, Crowe says a launch in Australia is imminent. "We are seeing a lot of demand in the trans-Tasman space," he explains. "We've built the infrastructure, so we're planning to launch in the next couple of months."
Crowe explains that KeepItSafe has a lot of US-based customers with APAC offices, and the company is seeing a lot of demand from some large global players. "We're really well positioned to be able to work with these global players because we have the regional teams, regional support systems and the infrastructure in place. We see a lot of demand from internationals who want that local touch."
Having a regional presence is one of the key aspects of the business that sets KeepItSafe apart from its competitors, Crowe says. "It's no longer a nice to have," he says, "it's a requirement. Recovery time, compliance, and even from a billing aspect. That's going to be a big focus for us."
Crowe says pushing the company's disaster recovery solution is their major focus for 2015.
"New Zealand is an exciting region for us, it's one of our fastest growing regions globally, so we've putting a lot of focus here. There's going to be a lot of ways to offer comprehensive solutions to the market."