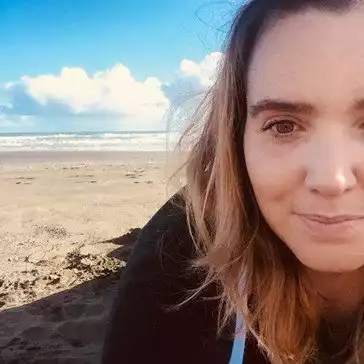 By Shannon Williams, Journalist
The New Zealand PC market declined by 16.8% year-on-year (YoY) in 1Q23, shipping 154 thousand units, including workstations.
According to the International Data Corporation (Worldwide Quarterly Personal Computing Devices Tracker, the consumer segment declined by 24.6% YoY as consumers dealt with a high inflation rate, inhibiting their ability to spend.
As demand tapered, the retailers continued to offer aggressive promotions to reduce the growing inventory. Vendors also incentivised the channels to take on more stock.
The commercial segment declined by 10.9% YoY as businesses faced economic uncertainty. The government segment was also challenged as the country goes into an election period later this year. The education sector continued to decline as vendors still carried sufficient stock of Chromebooks. The presence of lower priced parallel imported ChromeOS products continued to hamper the sales of official products.
"The overall market is slowing as macro-economic factors affect the entire market," says Anmol Bajaj, Lead Analyst for PC Devices Research at IDC New Zealand.
"Consumers are feeling the pinch of the high inflation in the country and enterprises too are curtailing their spending as borrowing costs continue to rise and recessionary fears grow," he says.
Shipments include shipments to distribution channels or end-users. OEM sales are counted under the company/brand under which they are sold.
Traditional PCs include desktops, notebooks, and workstations and do not include tablets or x86 servers.
Detachable tablets and slate tablets are part of the Personal Computing Device Tracker.
Top 5 Company Highlights: Q123
The tracker shows that HP Inc led the market with 32.5% share and 12.9% YoY growth in 1Q23. This growth can be attributed to low shipments in 1Q22 as the vendor was still coming out of supply disruptions due to the pandemic at that time.
Apple came in second with 16% share despite growing by only 1.1% YoY. This growth came from a marginal increase in shipments of M1 processor-based products selling at attractive prices compared to the M2.
Acer stood third with a share of 14.3 %. It held onto its ranking due to its consistent supply of ChromeOS notebooks and aggressive channel schemes. Despite this, the vendor saw a 35.7% YoY decline in shipments.
Lenovo slipped to fourth position with a share of 12.6%. Its consumer shipments declined by 49.3% YoY as it continued inventory correction measures. The vendor also witnessed a significant decline in its ChromeOS shipments in both segments.
Dell held the fifth position in 1Q23 with a share of 8.7%, with its consumer shipments declining by 61% YoY. The vendor was not able to compete with the aggressive deals being offered by the competition.
2023 Outlook
Bajaj says IDC expects the New Zealand PC market to decline by 16.8% in 2023 under current macroeconomic conditions.
"Although we can expect to see some recovery in demand post-elections and during the end-of-the-year sales, the overall the market is expected to continue to remain muted compared to 2022."