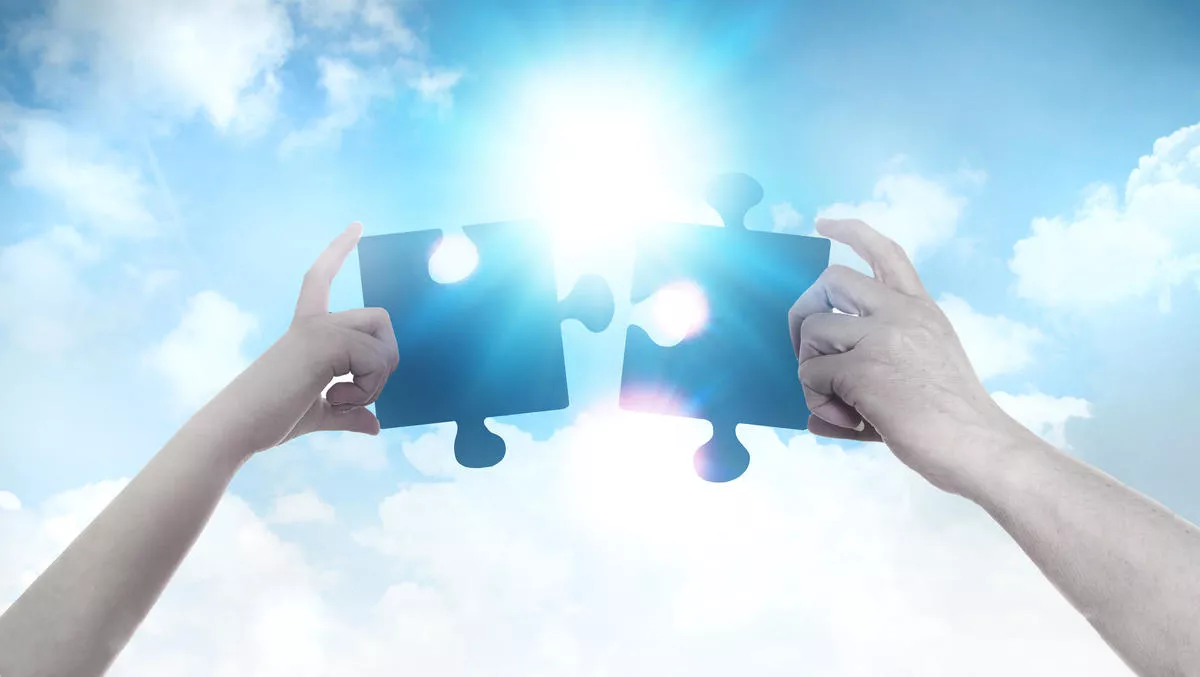 Qlik, AWS expand partnership with Marketplace debut
FYI, this story is more than a year old
Qlik has announced the expansion of its partnership with Amazon Web Services with the debut of Qlik Sense Enterprise SaaS in AWS Marketplace.
The partnership means AWS customers can now purchase Qlik's modern data analytics platform, with Qlik's associative engine and artificial intelligence (AI), to enable enterprise-wide analytics in the cloud leveraging AWS.
The launch is the latest milestone in Qlik's relationship with AWS. Over the past two quarters, Qlik has been recognised as an AWS Advanced Technology Partner, along with achieving the Amazon Redshift Ready designation for its data analytics platform and the Amazon Relational Database Service (Amazon RDS) Service Ready designation for its data integration and data analytics platforms.
"We are delighted to welcome Qlik to AWS Marketplace," says Garth Fort, director of product management, AWS Marketplace, Amazon Web Services.
"By accessing Qlik's solutions in AWS Marketplace, customers can accelerate the migration of data and strategic workloads at scale on AWS," he says.
According to Qlik, the expanded relationship with AWS now includes a wide variety of certifications and designations across its entire end-to-end data and analytics platform, including:
AWS Advanced Technology Partner designation, which recognises Qlik's value proposition, alignment and commitment to delivering both data integration and analytics solutions to customers on AWS
AWS Data and Analytics Competency designation, which ties to Qlik's strengths in collecting, storing, governing and analysing data at scale
Amazon Redshift Ready designation, which validates the ability of Qlik's entire platform to integrate with Amazon Redshift, helping customers load and transform analytics-ready data on AWS, along with architecting and implementing analytics platforms on AWS
AWS Migration Competency designation, which is crucial for customers looking to accelerate and simplify data and workload migrations from their legacy infrastructure to AWS
"By making its solutions available in AWS Marketplace, Qlik creates a clear path for customers to adopt Qlik alongside AWS as part of their core, strategic data and analytics needs," Qlik says.
"Being available in AWS Marketplace, along our AWS Advanced Technology Partner status and certifications, gives customers confidence that deploying Qlik alongside AWS can help drive more value from all their data in the cloud," says Itamar Ankorion, senior vice president of technology alliances at Qlik.
"Whether its deploying SaaS BI in the cloud, migrating analytic workloads or building real-time data integration with AWS as part of data warehouse and data lake initiatives, our unique data integration and analytics platforms can deliver for customers leveraging AWS," he says.
Related stories
Top stories