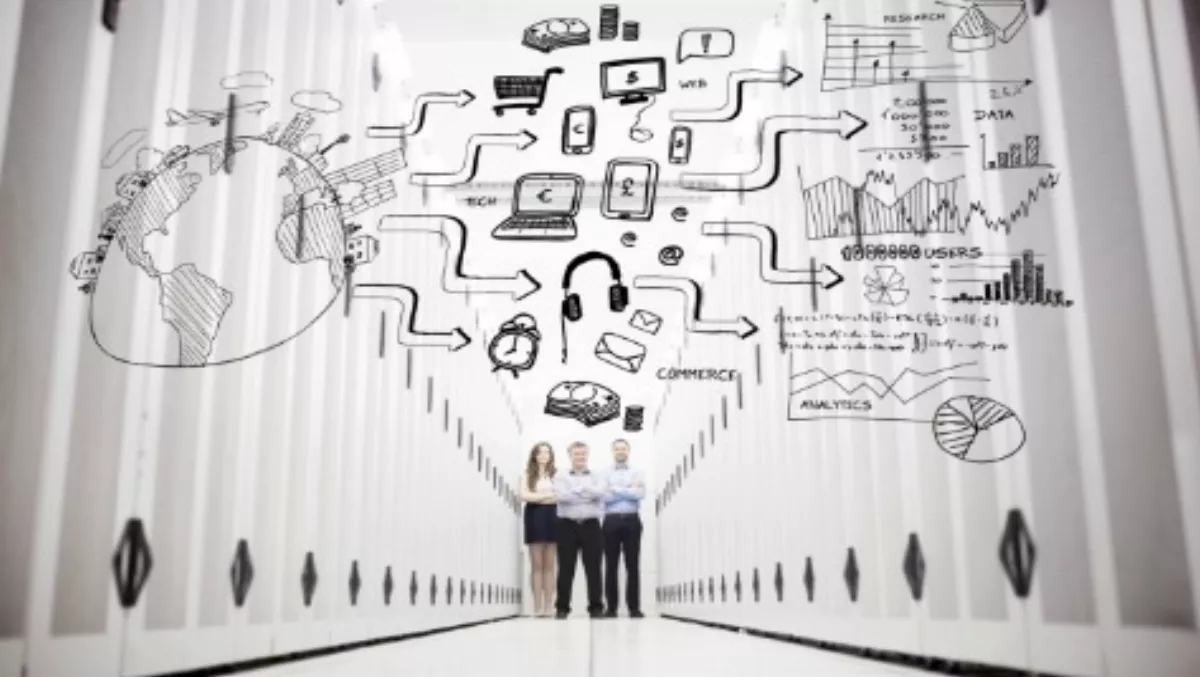 Software-defined infrastructure set to overhaul enterprise
FYI, this story is more than a year old
We are at the threshold of significant disruption in the data center space, according to a senior researcher at industry analyst firm IDC.
"Today's hyper-competitive business environment demands that enterprises react rapidly to the continuous stream of cues and signals received from the market to make the most of emerging opportunities," explains Pushkaraksh Shanbhag , senior research manager, IT Services, IDC.
"In such an environment, the quest for infrastructure solutions that can amplify enterprise agility and responsiveness is almost an existential imperative."
Shanbhag says rapidly increasing usage of converged and hyper-converged infrastructure solutions, which represent implementations of the software-defined infrastructure philosophy and infuse enterprise IT architectures with the cloud-like attributes of elasticity and scalability, will be a norm in the new generation of data center build-out and transformation initiatives.
"We are at the threshold of significant disruption in the data center space with relative newcomers such as Nutanix (a hyper-converged solutions vendor) jostling for space against the giants of the software-defined world such as VMware; and the entire breadth of IT infrastructure vendors rushing to build out appealing converged and hyper-converged solutions portfolios," he says.
As the enterprise infrastructure landscape evolves rapidly and grows increasingly crowded, Shanbhag says IDC estimates that incompatible or immature IT asset management practices will prevent 80% of enterprises from taking full advantage of software-defined infrastructure solutions through 2016.
"IT services providers will have a key role to play in helping enterprises put in place optimal solutions, processes and services best suited to support their specific business objectives, and ensuring that critical business functions continue to function seamlessly during potentially disruptive transitions," Shanbhag explains.
Increasing uptake of software-defined infrastructure will transform the role of IT services providers, he adds.
Shanbhag says enterprises will look to IT services vendors for a wide range of services relating to SDI - consulting and advisory services for SDI-enabled strategy and roadmap, design and architecture services for software-defined enterprise environments, services around SDI implementation and managed services to help enterprises with ongoing operations.
"Among other longer-term disruptive changes, rapid adoption of SDI will negatively impact the demand for discreet infrastructure support services, while demand for premium support services around the infrastructure abstraction layer in SDI environments will see rapid growth," he says.
"In the beginning of the SDI evolution, there was lots of focus on the infrastructure dimension, which meant the initial services opportunities were around network consulting and integration (NCIS)," Shanbhag continues.
Cathy Huang , IT Services CIS Program Lead, IDC Asia/Pacific, says, "While NCIS is still important, there is growing interest around workload-related services, including workload design, workload virtualisation and workload migration, unified management (including applications management) and service orchestration.
"Additionally, it will allow the service providers to expand the scope and focus of data center services because of the automation potential throughout the control layer of the software defined data center," adds Huang.
Huang says IDC believes that Service Providers will be able to deliver significant value through partnerships with infrastructure vendors, particularly those with offerings that leverage open standards such as OpenStack and OpenDaylight so they are able to provide a wider choice of standards-based, interoperable software-defined solutions to their customers while avoiding vendor lock-in.
Related stories
Top stories