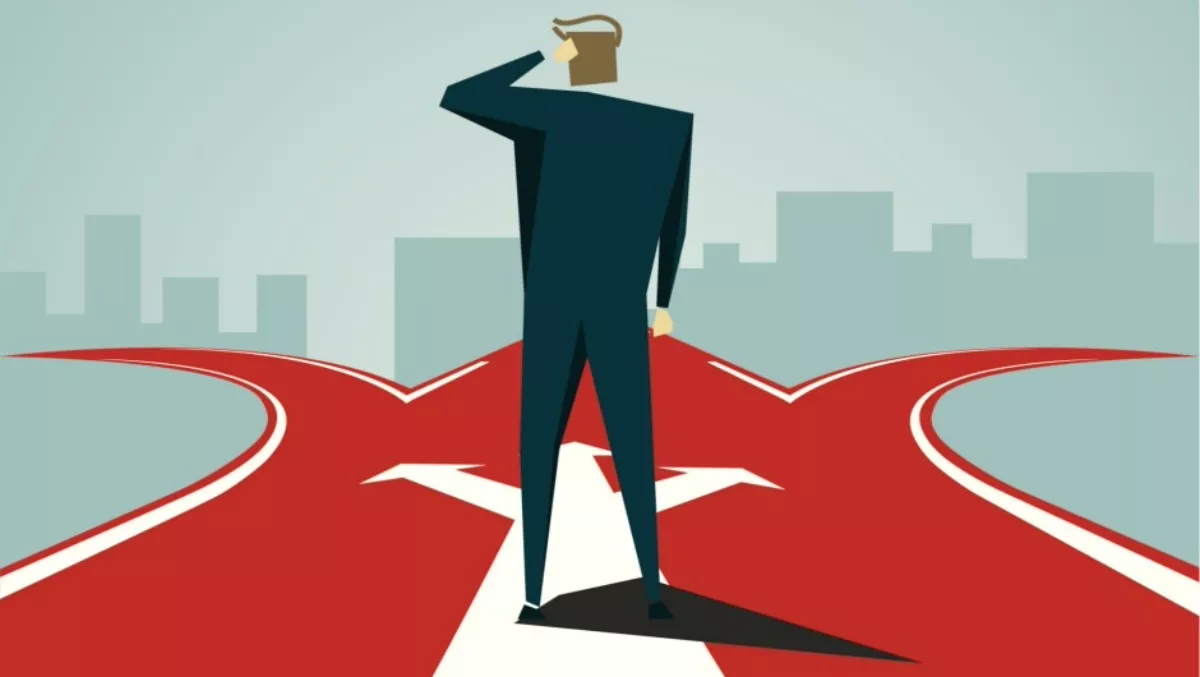 Tips for tech providers - benefits and value statements aren't the same thing
FYI, this story is more than a year old
When tech providers create their messaging, there are often the inevitable "features vs. benefits" authoring tasks in which product or content marketers attempt to wrest IT or business benefits from sets of product features.
If this work is successful, buyers will be able to understand not only the key features that address their (presumed) pain points or needs, but also how those features deliver advantages to their organisations.
However, the sheer number of competitors in any given market, as well as the inability of many to be able to differentiate their products (or services, but I'll continue with "products" henceforth), often makes it hard for customers to determine how and when they will obtain value from those features and benefits in their contexts.
Survey data that we've obtained from technology buyers – both from IT and lines of business (slightly more from LOB, actually) – tell us that value assessments are among the most important sets of information within a buying process.
Whether this means ROI calculation, implementation timetables, or other content from which a buyer can gain an idea of what success looks like after the deal closes, contextual explanations of value delivery must be part of a salesperson's arsenal.
It isn't enough to rest one's laurels on benefits alone, since they may not apply consistently to each organisation.
The feature of machine learning applied to predictive maintenance of plant assets might provide the benefit of cost savings, but an oil refinery will recognise the resulting value in a different way than will an automotive manufacture or a municipality operating a transit system.
This underlines the importance of context in messaging and (ultimately) value delivery. Whether that relates to a particular customer's environment and users (e.g., providing an initial roll out and/or onboarding plan for a "friendly" geography so that distance and language are not issues) or a fiscal metric like ROI (but specifically related to a buyer's technical/business environment and strategy), a discussion of specific value to be delivered is critical.
Along with differentiation, value delivery must be part of a provider's playbook. This is demonstrated time and again with respect to digital business and digital transformation. Many providers describe features or capabilities that are "transformative" and drive certain benefits (save money/drive revenue/add customers/etc.), but without discussing contextual value, even if they can differentiate in terms of features ("We include AI/ML!"), they won't make a strong enough case for buyers.
This is because of the significant amount of competition and noise in the market, and buyers need to be taken by the hand and shown the path to value for them and their specific organisations.
The challenge for providers is to have their marketing/product marketing organisations work with sales/technical sales to ensure that sales is armed with the appropriate tools and content to be able to discuss value in customer context and terms.
It also means tighter alignment with professional services (captive and external) as well as with channel partners to be sure that the links from feature to benefit to differentiation to value are clear.
Article by David Yockelson, Gartner analyst
Related stories
Top stories