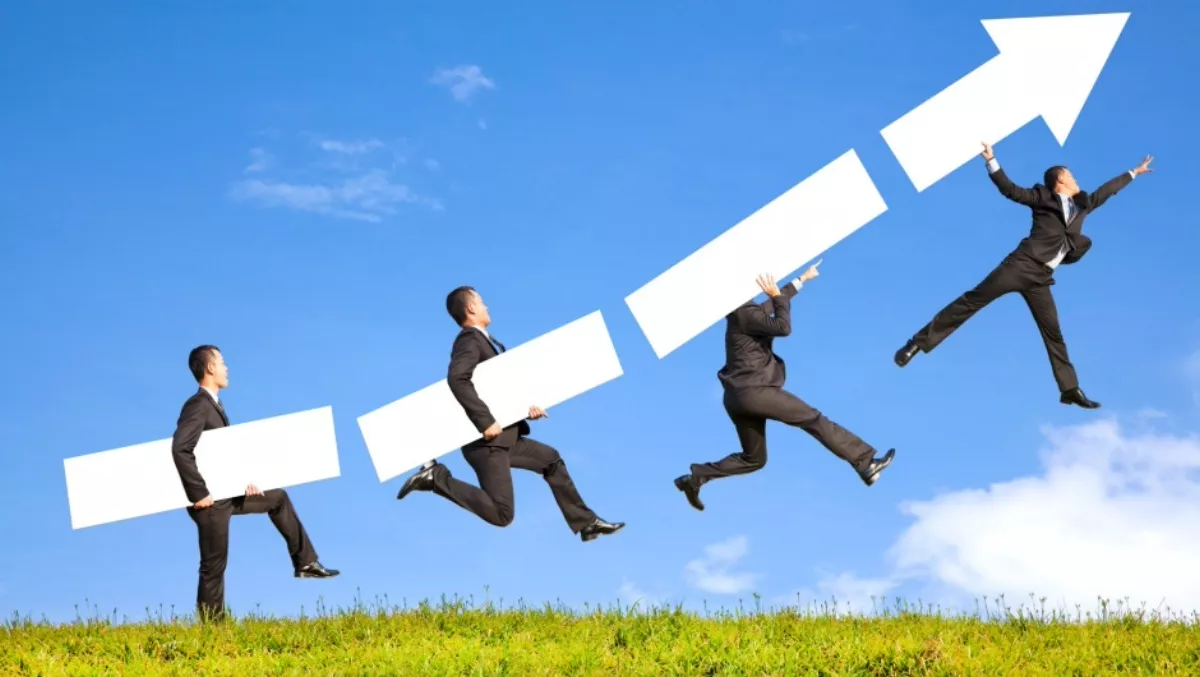 Exclusive: Emt Distribution eyes aggressive growth for Kiwi business
FYI, this story is more than a year old
Emt Distribution is expecting high demand from Kiwi resellers for its latest signing – privileged account management vendor Thycotic – with the Australia-based security distie setting its sights on 60% growth across the Kiwi business in the next six months.
Emt was appointed as the master distributor in Asia Pacific for Thycotic, which will be distributed in New Zealand by Soft Solutions.
The distributor concentrates on solutions which address the Australian Signals Directorate's information security manual, which has privileged account management, applications whitelisting, patching of applications and patching operating systems as its top four strategies to mitigate targeted cyber intrusions.
Scott Hagenus, emt chief marketing officer, says that means emt is covering a lot of what is in the New Zealand ISM as well.
"The recommendations made by the GCSB on what people need to do to mitigate most of the threats that come through are very, very similar."
Hagenus says demand for privileged account management solutions is growing rapidly among government and enterprise organisations, with SMBs and mid-tier enterprises not far behind.
"Organisations are waking up to the fact that traditional cyber security defences like firewalls and anti-malware are struggling to combat the rising tide of targeted attacks," he says.
"Privileged accounts are the keys to the kingdom. Organisations need to know how many human and non-human privileged accounts they have, who has access to them, restrict that access and lock down the passwords that protect them.
"Putting it in plain terms, you can have the best locks in the world, but they won't help if you leave the keys under the doormat."
Analyst reports suggest that up to 80% of successful breaches are done through the use of privileged accounts.
Hagenus says the privileged account management space offers 'incredible' potential in New Zealand, where adoption is still in its early stages.
"People sort of get password management, but when it goes to the next level of controlling privileged accounts there is more of a convesation to be had. But because of things like the ISMs that is now becoming a far more topical thing.
"It's getting to a point where people are paying attention, they understand where the threat actors are coming from, what they're after and how they're getting in," he says.
"Once you understand that and start to look at ways to mitigate those threats, the control of privileged account management becomes a vital part of what you're doing and not so much a 'nice to have'," he adds.
"There is this ramp up happening and it is significant."
Hagenus is also bullish about the potential for a number of other emt vendors, including AirLock application whitelisting which he says is on a similar growth path to Thycotic.
"Typically application whitelisting has been thought of as something too hard to implement, but the maturity of the solutions over the last two to three years have come a long way to addressing those problems."
Emt distributes AirLock Digital directly to resellers in New Zealand.
Hagenus says the company is also seeing a lot of interest locally for OpSwat, a multi-layered av platform that also includes data sanitisation.
The offering is used by defence and larger, critical infrastructure organisations.
Hagenus says emt has been active in the Kiwi market 'for a number years' through direct relationships with resellers and also through Soft Solutions and is eyeing up significant growth in the coming months.
"Our channel is padding out. Years ago a lot of the partners we were dealing with were more focused on the small to medium market, but in the last 12 months it's increased significantly with the enterprise space as well."
Hagenus says the company has a very clear plan of increasing growth and presence for emt and its vendors in New Zealand.
"Over the next six months we have an absolute focus on increasing our business in New Zealand by at least 60%. It's a significant increase and requires a lot of attention from emt to make it happen.
"But that activity is very much focused around assisting our partners from a sales and technical support and marketing perspective.
"The key to our success is the number and quality of partners we have within the market."
The company is also considering local feet on the ground.
Related stories
Top stories