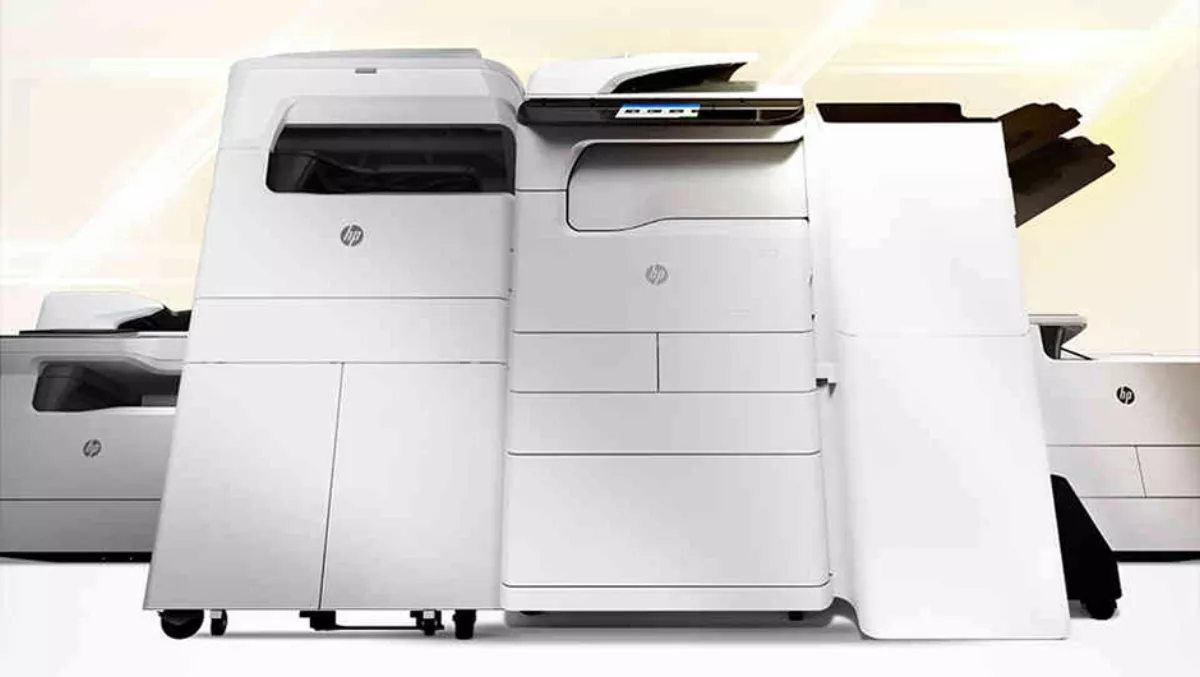 HP's uphill battle to win market share in the copier market
Thu, 15th Sep 2016
FYI, this story is more than a year old
By Sean Mitchell, Publisher
HP has announced its ambition to grab market share in the A3 printer and multifunction copier segment.
After years of effort, it has around a 5% share of the segment globally. This is significantly lower than its dominant position in other printing segments. Executives at the manufacturer put this low share of this segment down to not having a complete and comparable range to its competitors and lack of differentiation.
To assist it with its new ambitions, it has acquired Samsung's Printing Business. See the full story here.
It's also announced 54 new A3 printing devices in 16 different printing platforms. Read the full story here.
These aren't copiers, but A3 printers with strong multifunction capabilities. HP is positioning them as cost-effective replacements for what it sees as outdated and overly complicated copiers from its competitors. The devices it is looking to replace often have dozens of replaceable parts requiring inefficient service and maintenance agreements. Customers, it claims are frequently frustrated with the number of visits needed to keep copier machines functioning.
With its new ambition, its acquisition and the new products, it believes it has a USD $55 billion total addressable market (TAM) globally.
It plans to equip its existing printer channel to sell these new A3 and multifunction devices. It foresees these partners being about 50% of its future sales in the segment.
The other 50% will come from recruiting copier channel partners that haven't historically dealt with HP.
The difficulties
The A3/Copier segment won't be an easy space for HP to win market share.
Its competitors like Xerox, Canon, Ricoh, Konica Minolta, Kyocera and Sharp are well-oiled machines. As well as having huge numbers of service technicians in the field, they have very strong direct sales organisations. With aggressive commissioned sales individuals who are well trained in contractual sales.
These contracts often lock the customers in for three to four years, and just knowing about these renewals let alone breaking into them will be a tough challenge for HP and it's channel.
Both Samsung with their printing business and HP to a lesser extent have tried unsuccessfully before.
The opportunity
Out of the US$55 billion TAM, $36 billion is being sold to small businesses. Many of these would be too small for HP's competitors with their mainly direct sales approach to service. While most of them would be buying HP equipment or at least dealing with HP channel partners already.
HP is also a trusted brand, with 78 years of credibility in printing that it brings to this initiative.
It also does appear that a number of independent copier channel partners, which HP calls the 'office automation channel' are frustrated with their existing vendors. This comes down to them often competing with their vendor who is selling directly to the same client.
Whereas HP is virtually a channel only vendor and only deals directly with the largest of global clients. This could become a strong selling point for HP hoping for channel partners to defect to them.
Lastly and most importantly it has highly differentiated products. Its PageWide products (explained here) are revolutionary and extremely cost-effective. While it's security and fleet management tools, really do set it apart.
Whatever happens, it appears that the A3 printing and copier segment is in for a big shakeup