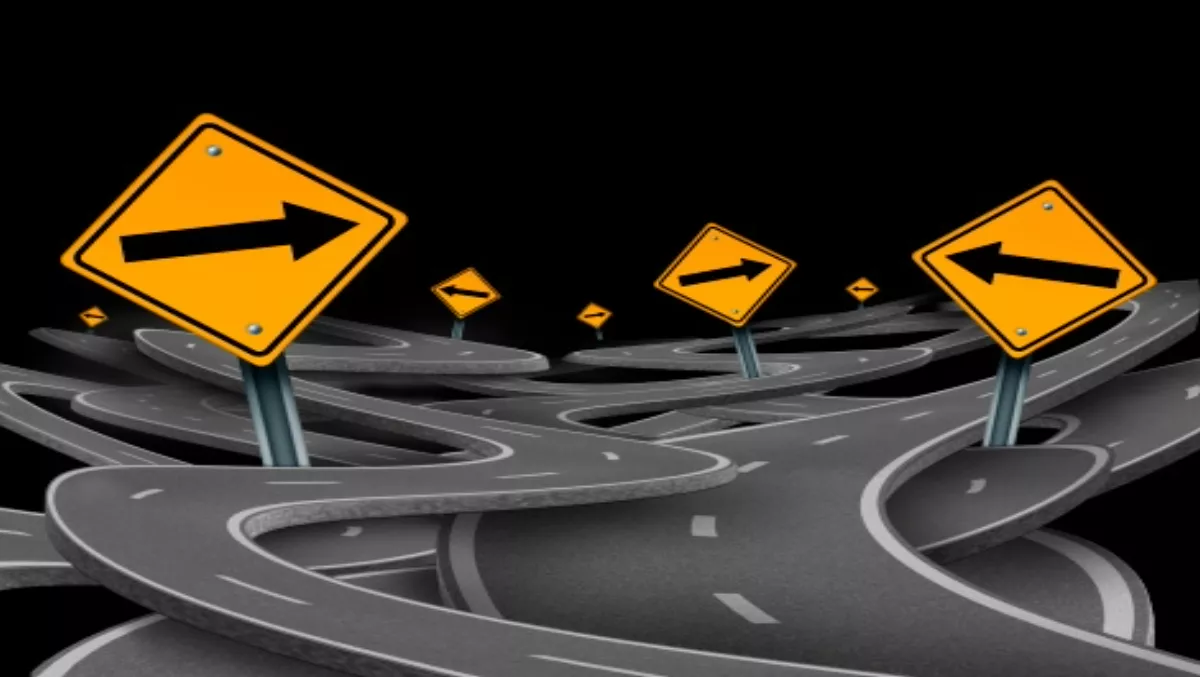 Renaissance - Where did it all go wrong...?
FYI, this story is more than a year old
Following news that Renaissance shareholders have approved the sale of all shares in Yoobee School of Design to Academic Colleges Group, The Channel examines where it all went wrong for the former Apple distributor.
After a "ghastly" 2012, the embattled corporation pledged to create a new normal in 2013 in a bid to revive a flagging business following a long period of change,
"2012 has been another year of upheaval for the company," Colin Giffney, Renaissance chairman told NZX before the holiday period in 2012.
"There has been lots of change. Businesses have been sold, activities shut down. Historic assets have been written out of the accounts.
"Now though, the balance sheet is stabilising. The business is 'right-sized'.
"The company looks forward with confidence now that the upheavals of the last two years are behind us."
Yet the grand plan of rising up through the ashes didn't last long, and despite the appointment of new chief financial officer Donovan Smith in early 2013, rumours of company in-fighting and takeover talks dampened any attempts at a revival.
Problems with director reelections plagued the business in March 2013, problems which led to the company claiming to be in the midst of takeover talks with a range of possible investors.
Believed to be a move which could significantly change the direction of the company, Giffney once again reassured investors that such discussions could lead to a change in fortunes for the firm.
Fast forward a mere few months and the company announced disastrous financial results for the six months until March 31, 2013, reversing a £1.8m profit the year previous to a damaging $3m loss.
"We thought we were sailing into clear air after the agonies of the earthquake and the sale of distribution in July last year," bemoaned a company statement.
"That has not been the case. Our retail operation has been extremely disappointing and our constant action on overheads never seems to be enough and trails behind the level of activity."
Coupled with the resignation of Ron Halls, Director and Acting Chief Executive due to personal reasons in May and a 33% drop in shares in June, it appeared things couldn't get any worse for the Apple retailer.
Yet in July 2013, it did. Yoobee permanently closed four out of it's nine stores across New Zealand, with the move leaving around 15 staff without work.
After announcing plans to close stores in Albany, Britomart, Sylvia Park and Dunedin, the company faced further problems when Renaissance director Robert Bijl, the man representing the interests of the late Murray Wood, resigned from his post after less than five months in the role.
The old saying no news is good news proved true for the company during the months that followed, before news emerged in October 2013 that a deal was reached with Academic Colleges Group to sell the assets and business undertaking of its Yoobee School of Design subsidiary.
Throw in a $1.6m annual loss for the year to September 30, 2013 and unsurprisingly, the company's vision for the future diminished further upon entering 2014.
"Ideally the board would be able to sell retail, wind Renaissance up and distribute funds to shareholders. As I write, we are still some way from achieving that goal."
That was the damning verdict of struggling Giffney, who outlined the company's bleak future to shareholders via NZX on January 15, paving the way for more investor agony.
But with shareholders approving the Yoobee sale yesterday, those hoping to receive some cash from the sale might be disappointed, with Giffney noting that the company's preference is to 'fix retail first – whatever that may entail.'
Giffney told attendees at a special general meeting that Academic Colleges Group are contracted to pay $14 million for the assets of Yoobee School of Design, subject to a working capital adjustment.
"This adjustment is expected to result in a payment of approximately $600,000 from Renaissance to ACG," he said.
"In the contract fine print there is provision for other adjustments but at this stage we do not expect any additional payments.
"There is an opportunity for Renaissance to receive up to an additional $1 million if the business earns more than $2 million EBITDA in the year to September 2014.
"We continue to lose money. It is no consolation that the only other company in Australasia that looks like Yoobee Retail is also losing money…
"We continue to look for solutions but a return to profit seems hard under our structure."
Following a horrendous 2012 and a crippling 2013, what next for the struggling company as the Channel markets enters 2014…
Where did it all go wrong at Renaissance?
Related stories
Top stories