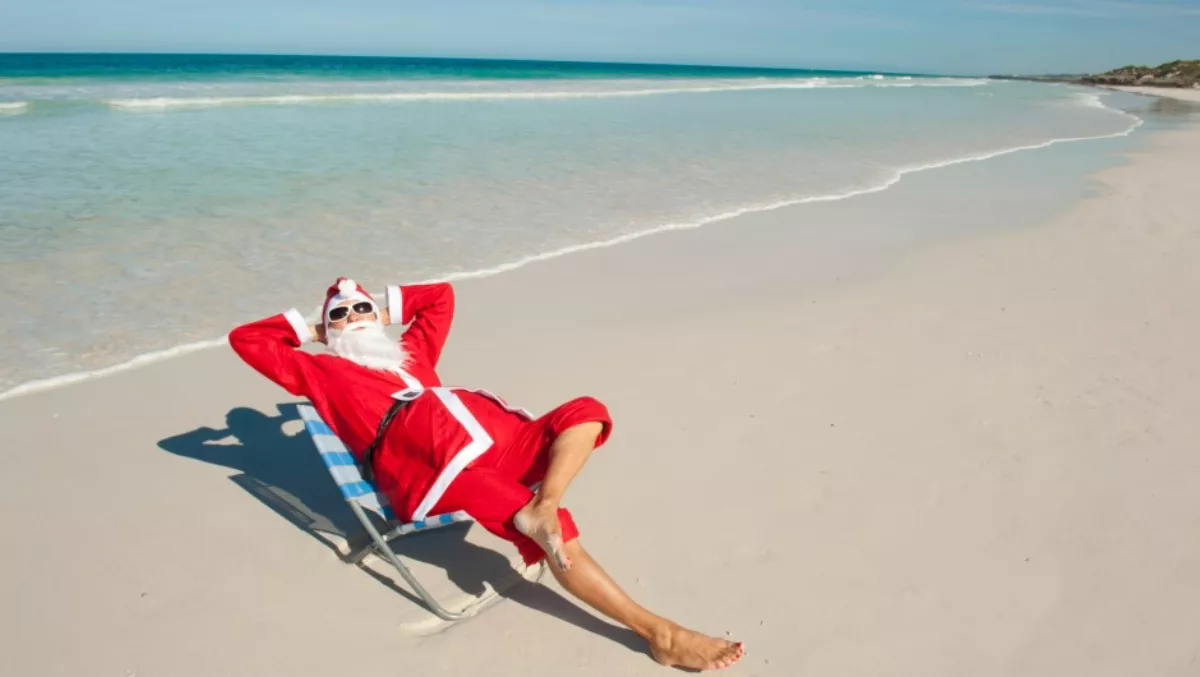 The year that was: 365 days in channel land
FYI, this story is more than a year old
As the year draws to a close, so comes the time for reminiscing on the year that was. And what a year it was for the New Zealand channel.
We've seen upheaval and change in many forms, as resellers and distributors alike came to grips with the changing markets.
Cloud has been the topic du jour for many distributors, as they grappled with their place in the changing market.
Distribution Central launched it's CloudSelect offering early in the year, with Nick Verykios heralding it as a 'third pathway to market' for Kiwi resellers. Ingram Micro followed with its Cloud MarketPlace in July. Westcon, which had lead the charge with distie cloud offerings, kept refining and adding to its cloud offering, then closed out the year with a new name, relaunching last month as Westcon-Comstor. Connector Systems too was going cloud.
Afterall, if you're out of the cloud, you're out of the game.
Local distie, Exeed, however, beat the big players to the punch when it launched its Microsoft cloud solution provider offering first in June.
Meanwhile, Dicker Data was bedding in its acquisition of Express Data, relaunching the company as Dicker Data New Zealand in May. Phil Presnall, Dicker Data New Zealand general manager, was forthcoming about the changes the company was going through.
Resellers, too, were transforming. Among the companies sharing their stories of transformation with us were ImageText and CNS (Computer Network Solutions), both reinventing themselves. Microsoft talked about their year of reinvention while launching Windows 10, not to forget its first laptop, the Surface Book, while Dell too, was making changes, with the once-direct seller embracing the reseller channel, and appointing Ingram Micro as its local distributor.
Hewlett-Packard, meanwhile was splitting into two, officially unveilling HP Inc, handling personal systems and printing, and Hewlett Packard Enterprise handling infrastructure, software, services and cloud solutions, with local boss Keith Watson promising good things ahead for HPE's channel.
Symantec too, was doing the splits, separating from Veritas. Closer to home, the company shut up shop in New Zealand, at least on the enterprise solutions side of the business leaving it to its local distributor.
Meanwhile internet of things was everywhere. Then Cisco NZ boss Geoff Lawrie urged resellers to embrace IoT and reap the rewards. Come October, moved on from Cisco, with Dave Wilson taking on the top role.
IBM meanwhile was becoming 'an IoT powerhouse', we were told, while IoT and smart cities were opening the doors for resellers according to Allied Telesis' Scott Penno.
It wasn't all a bed of roses though. Throughout the year, we've seen companies fold: Pos Pos, Mako Networks, Altech and most recently two of Optimizer HQ's subsidiaries. All leaving a trail of debts and no doubt more than a few broken dreams behind them.
There were changes to on the people side of the industry. Old faces moved on, new faces joined the scene - and familiar faces returned to the scene in many instances.
The Macleans moved on from Maclean Technology - part of Noel Leeming for the past couple of years - Alan retiring and Chris taking a break until the new year, and a new opportunity.
Richard Harri - he of the 'experiential' prizes for resellers and a million photos to boot - moved on from Synnex, as vendor land beckoned with an opportunity to establish Lenovo as a key player in the Kiwi consumer market.
Ahh, the year that was... one thing remains the same, year in, year out: The change never stops. And next year? Well, we'll just have to wait and see.
In the meantime, the team at Techday are taking a break. We'll be back in the new year, to provide you with plenty more stories about the vibrant industry that is the Kiwi technology reseller channel. Until then, thank you to all our readers and advertisers. We hope you all have a fantastic festive season and we'll see you back in here in the new year.
Related stories
Top stories